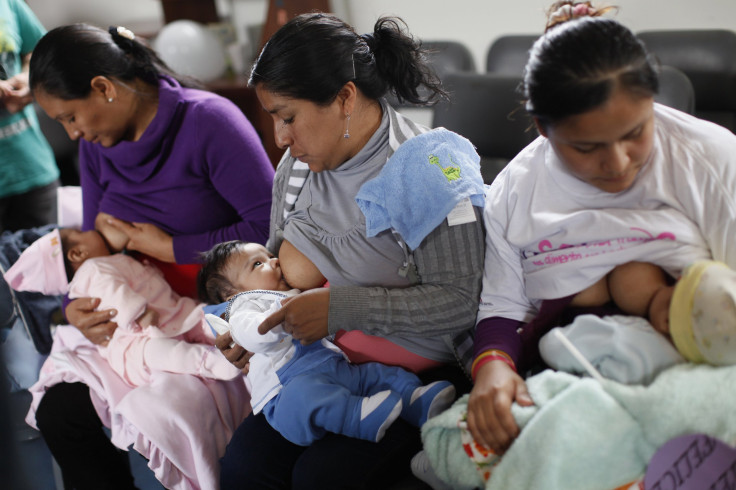 This International Happiness Day there's a lot to be happy about in Latin America. What makes you happy? How about smiling babies, chirping parakeets... swords into ploughshares? If good news gives you joy, check out these 5 happy news stories that happened in the past few months.
The Cold War Is Finally Over (Almost!)
Cuba and the U.S. are in ongoing talks that should soon normalize relations. That could mean increased opportunity for Cubans, who've suffered under an American embargo since the 1960s. While the talks may have slowed due to tensions with Venezuela, it's a far cry from nuclear war. Also, improved relations will mean that you can book a flight direct and enjoy Cuban tourism. Who's looking forward to taking a boat ride from Miami to Havana?
These 4 Parakeets Were Saved
We all get frustrated in airport security, but sometimes those agents save the day. Just take the case of Costa Rican customs officials that stopped a man who was carrying four parakeets in a plastic bag. The endangered birds are now in the care of the ministry of the Environment, according to the Tico Times' Sach Dyer, who broke the story.
The Breast Solution In Brazil
A recent study in Brazil adds evidence to the belief that breastfeeding awesome for babies. No need to buy formula. Can't make your own breastmilk? Brazil's got that covered to, with a model milk bank that's serving as a model in other countries. In 2012, Brazil had already exported low-cost banking technologies to 23 countries. They're also sharing the altruism of their volunteers, who give excess milk to newborns in need.
"I have never personally seen the premature babies who receive my milk, but just knowing that I may have saved some of them is my reward," Cíntia Rose Regis, 23, of Rio De Janeiro told IPS in 2012.
For Colombia, The Cold War Is Also (Almost!) Finally Over
Recent negotiations between the Colombian government and the Marxist FARC rebels are going really well, wayyy better than past talks. The light at the end of the tunnel could be an almost utopian Colombia, at least compared tumult of the past 50 years of civil war. Here's what it could mean: an end to civil war violence, a reduction of mine-related deaths and disfigurements, a fuller democracy, and a serious reduction in drug trafficking.
Bolivia's Economy Is Doing Pretty Damn Well
According to a report by the Centre for Economic and Policy Research (CEPR), and quoted by the Guardian, the following improvements have occurred in Bolivia in the past 8 years.
The economy grew faster in 8 years than in the past 35

Poverty is down 25%

Extreme poverty is down 43%

The minimum wage almost doubled, even accounting for inflation.

Income inequality is down
© 2023 Latin Times. All rights reserved. Do not reproduce without permission.