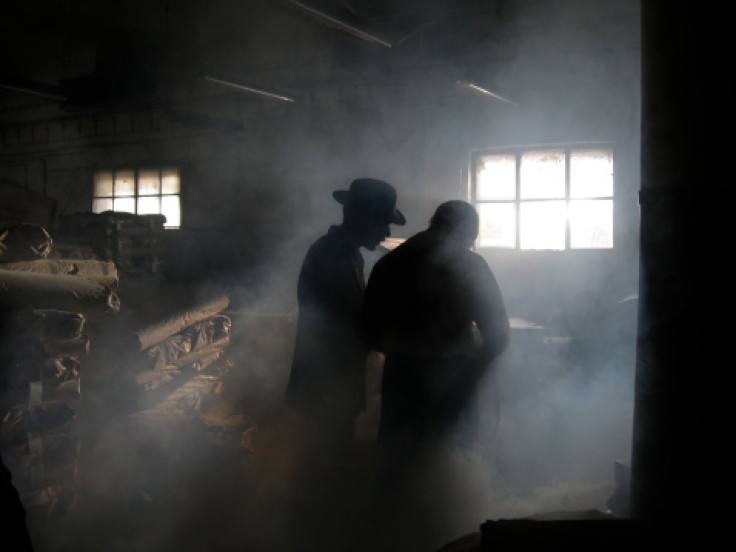 More than 100 people were detained by police in Europe and South America on Wednesday as part of a wave of operations against one of Italy's most renowned organized criminal organizations.
According to a statement from the European Union's international enforcement organization, a massive and intricate operation involving 2,770 officers resulted in the arrest of 132 people in ten different nations.
"Members of one of the world's most powerful criminal networks have been taken into custody," Europol said, describing Wednesday's operation as the "largest-ever coordinated hit" against the 'ndrangheta, arguably the world's richest organized crime group.
"The mafia-style organization is responsible for much of Europe's cocaine trade, combined with systematic money laundering, bribery, and violence," Europol said.
Italian police enforcement agency, the Carabinieri, reported that 108 persons were detained on suspicion of international drug trafficking, money laundering, and possession of weapons, NBC News reported.
Along with Brazil and Panama, arrests were also made in Germany, Belgium, France, Portugal, Romania, and Spain.
In a massive, international police operation that has resulted in a number of arrests, authorities have been pursuing an aggressive battle against the 'ndrangheta in recent years.
350 suspects were put on trial in 2021 in the group's home territory of Calabria in a courtroom that had been particularly constructed for the purpose, with the prosecution providing 15,000 pages of evidence.
Organized crime has long been linked to the area at the "toe" of Italy.
Edgardo Greco, a 63-year-old mafia hitman with connections to the 'ndrangheta organization who spent 16 years on the run after being found guilty of killing two individuals in the 1990s, was apprehended by French authorities in February. He had been using a false identity while working in a pizza shop in France.
Mafia lord Matteo Messina Denaro, who had been on the run for three decades, was captured by Italian authorities in January.
He is suspected to have been the leader of the Cosa Nostra crime group and was apprehended as he went to a medical clinic in Palermo on the island of Sicily.
The investigation that led to the arrests on Wednesday focused on several influential San Luca, Calabria-based families, who, according to Europol, have been engaged in an intrafamily conflict for years that has resulted in fatal shootings in Italy and Germany.
The government claimed that the criminal organization was in charge of smuggling guns from Pakistan to South America as well as drugs from South America to Europe.
Additionally, the investigation turned up an "extensive global money laundering system, with massive investments in Belgium, Germany, Italy, Portugal, Argentina, Uruguay, and Brazil," according to Europol.
Officers from Reggio Calabria, a city in the Calabria region, were in charge of the operation.
A video of things seized, including gold bars, handguns, assault rifles, and stacks of cash, was released by Italian police.
Ludwig Waldinger, a spokesperson for the Bavarian police, told Reuters that police in Munich seized a car wash that was being used as a cover for illicit activity.
In raids in the western German state of Rhineland-Palatinate, 500 officers took part. In the adjacent region of North Rhine-Westphalia to the north, 51 residences were searched by an additional 500 emergency personnel.
In Saarbrücken, Germany's southern border with France, a 47-year-old man was detained in an operation involving 30 special police units and riot police. According to the prosecution, both his home and place of work were searched.
© 2023 Latin Times. All rights reserved. Do not reproduce without permission.