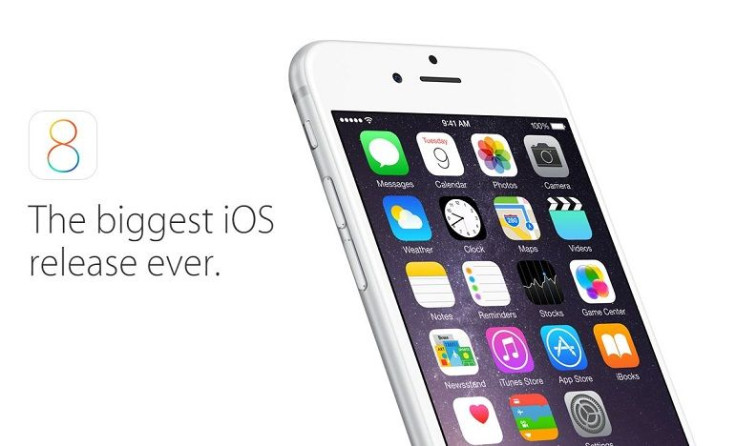 Apple has released its much-anticipated new software, iOS 8 to much acclaim. The new updates make the iPhone and iPad that much more user friendly and brings the devices up to date with the competition. One of those updates is Apple creating their smartest keyboard to date! Now users can tap to choose the perfect suggested next word and even more the Cupertino-based company has finally added third-party keyboard support. Check out these top 7 keyboards you should download for your iOS device:
SwiftKey - With SwiftKey users have the ability to type less as the app learns your writing style and predicts your next word for you. Type by sliding word to word with SwiftKey Flow, type in up to two languages at once, customize your keyboard to match your personality and much more! The App is free in Apple's App store and is compatible with the iPhone and iPad. Check out the introduction video below!
Swype - This app does exactly what the titles suggest, adds swiping capabilities to your iPhone or iPad. Besides adding swipe text to iOS the app also adds five free beautiful keyboard themes, lets you quickly add symbols, punctuation and capital letters with Swype gestures and more! Swype is compatible with iPhone and iPad and is $0.99 in the app store.
MyScript Stack - With this app users can add actual handwriting input methods to their keyboard. Your handwritten input is instantly recognize and immediately turns to digital text. And you don't even have to wait to keep writing because the input panel allows you to continue writing on top of letters so you don't have to break your stride. MyScript is free and compatible with iPhone, iPod and iPad.
Flesky - For only $0.99 you can have the "world's fastest keyboard" (proclaimed by Guinness World Records). Like SwiftKey, Flesky is known for its predictive typing features, which try to understand what you want to say before actually typing it. Other features include customization, emoji and support for 40 different languages.
TouchPal - This app is the winner of GSMA Mobile Innovation Global Award, ranked top six finalist of TechCrunch Disrupt and much more! Like other keyboard apps TouchPal brings sliding input, themes, emoji support all at an amazing speed for your iOS device. And best of all it's free in the App Store.
Ginger Keyboard - This app from Ginger Software gives users access to a number of awesome themes but also allows users to create their own themes by choosing unique background and button styles. You can share you custom keyboards with friends via social media. Other features include word prediction, grammar review and much more. The app will be free and is expected to become available in the App Store late September but until then check it out below.
PopKey - This is actually different the keyboards mentioned above as it does not offer swipe texting, themes or anything of that nature. PopKey is actually the first animated GIF keyboard! Instead of typing what you want to say send a GIF! You can choose from a vast library of GIF's or upload your own. There is a most recent if you'd like to see what GIF's you sent and you can add your favorites all to one place. The app is not available as of yet but you can sign up here to get notified when it launches for iOS.
© 2023 Latin Times. All rights reserved. Do not reproduce without permission.