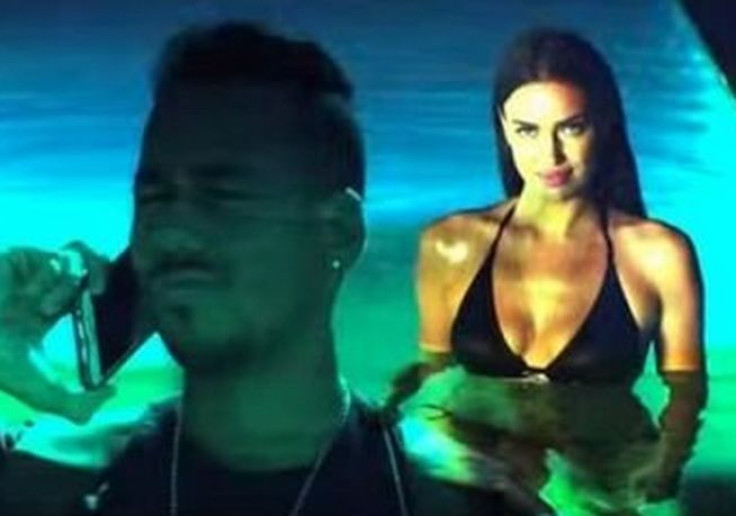 Earlier today Real Madrid forward Cristiano Ronaldo confirmed to the Associated Press that he had broken up with his longtime supermodel girlfriend, Irina Shayk. Ronaldo announced the news in order to end the week long speculation about his relationship status including rumors that he had begun dating Real Madrid TV reporter, Lucia Villalon.
Shayk is rebounding quite nicely however. Days after Ronaldo won his second consecutive FIFA Ballon d'Or trophy and was photographed celebrating on a private plane with Villalon, Shayk unfollowed her longtime beau on Twitter and is now in the middle of a love triangle with Latino singers Marc Anthony and Romeo Santos.
Shayk, 29, still has a bright future despite the world's greatest soccer star on her arm. Last year the model made her silver screen debut when she appeared in the Brett Ratner directed, Hercules, opposite Dwayne "The Rock" Johnson. In addition to the rumors that have circulated that Shayk is dating her costar, now reports have surfaced that she has begun a romance with Anthony and Santos after she appeared in Santos' music video for his new song, "Yo Tambien" that features Anthony.
The video is set to be released worldwide on YouTube on January 23rd, but you can see a sneak peek of it in the video below. No evidence has been discovered that Shayk is romantically linked with her costars, but she did thank both of them on her Instagram account recently. Regardless, both parties seem to be rebounding well from the break up with Shayk linked to not one, but two Latino heartthrobs and Ronaldo scored two goals in Real Madrid's 3-0 victory over Getafe on Sunday.
© 2023 Latin Times. All rights reserved. Do not reproduce without permission.