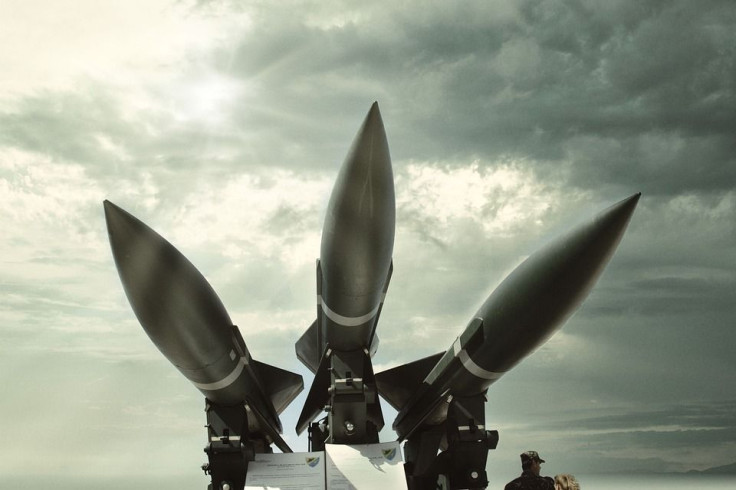 Palestinian militant group Hamas has been accused by the Israeli military of firing many rockets from southern Lebanon into northern Israel.
Most of the 34 rockets were intercepted, said the Israeli military, reported BBC. But six of them hit Israeli territory, damaging buildings.
The Israeli military did not share where the six rockets that hit Israeli territory had landed. But images showing damage to buildings were in the border town of Shlomi. A car in the village of Fassuta was also hit.
Medics said that one man was lightly injured by shrapnel.
But Hamas said that it didn't have any information about who was behind the attack, which was the biggest single barrage from Lebanon in 17 years.
People in the region have been angry with the actions of the Israeli police, who recently raided the al-Aqsa mosque in Jerusalem. It led to violent confrontations with Palestinians inside.
Hours after militants launched rockets at northern Israel from Lebanon, the Israeli Defense Forces unleashed airstrikes on weapons and tunnels manufacturing sites in the Gaza Strip Friday morning. On the same day, Palestinian militants also fired rockets from the Gaza Strip but they were intercepted by Israel, reported Fox News.
Explosions were heard in Gaza, and many Hamas training sites had been struck.
After rockets were launched from Lebanon when Israelis were celebrating the Jewish festival of Passover, air raid sirens were sounded in communities across northern Israel on Thursday.
Israeli military spokesman Lieutenant Colonel Richard Hecht said that they believed Hamas was responsible for the attack. They think that it was possible that the militant group Islamic Jihad was also involved in the attack.
He added that they thought the Lebanese militant group Hezbollah knew about it, and that they suspected there was Iranian involvement.
Israeli Prime Minister Benjamin Netanyahu said that they will hit their enemies and "they will pay a price for all acts of aggression."
His office also tweeted that Israeli officials had no intention of "changing the status quo on the Temple Mount," and that they were calling for "calming the situation."
A war lasting for 11 days broke out between Israel and Hamas in Gaza in 2022 after similar tensions during the Passover and Ramadan.
© 2023 Latin Times. All rights reserved. Do not reproduce without permission.