A 56-year-old Israeli Jew died on Monday after being struck in the head with a brick amidst the tension between Arabs and Jews over the death of Moussa Hassouna. Yigal Yehoshua was driving home and passing through the central city when he was struck by a brick that left him in grave conditions.
Yehoshua was admitted to Shamir Medical Center but later succumbed to his wounds after six days. The family of the deceased declared that they would donate his organs.
Yehoshua's wife, Irena, told Channel 12 News, "Yigal was a paragon of coexistence, he did not fear anything."
"He worked as an electrician and repaired homes for all, Arabs and Jews," she continued.
The couple was able to talk 30 minutes prior to the bout. Irena said Yehoshua was at the synagogue waiting for a rabbi. She said she wasn't worried because the location was near.
Irena told news outlets that the violent protests will only hurt everyone. "These incidents aren't good for anyone and I'm sure both Arabs and Jews are sorry for them," she said.
Prime Minister Benjamin Netanyahu published his sentiments online, "I share in the sorrow of the family of the late Yigal Yehoshua who was murdered in a lynch carried out by Arab rioters in Lod," he tweeted.
"We will settle the score with whoever participated in this murder; nobody will escape punishment. May Yigal's memory be blessed and be bound in our hearts forever," he continued.
Violent Arab rioting erupted in the city on Tuesday shortly after the death of Mousa Hassouna who was shot by Jewish residents amid rioting, according to witnesses.
Shortly after the death of an Arab man the night before, violent Arab rioting erupted in the city on Tuesday. Mousa Hassouna was shot by Jewish citizens in self-defense amid rioting, according to Jewish witnesses.
Hassouna was standing meters away from the Jewish perpetrators when he was killed. Despite this, the four Jewish suspects who killed Hassouna were released under restrictive terms.
The perpetrators' version of events has gotten a lift in the last few days of questioning, according to a police official.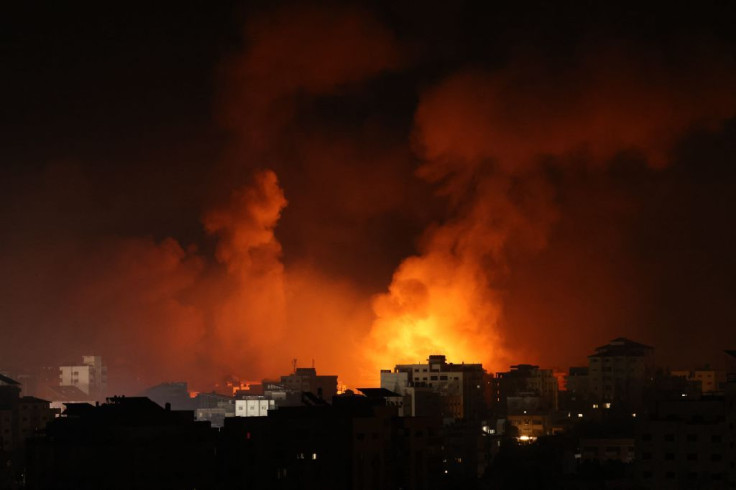 © 2023 Latin Times. All rights reserved. Do not reproduce without permission.