U.S. President Donald Trump on Monday revealed that "there would be more than enough" for Italy in the face of the global pandemic. The statement was made amid a press briefing at the White House Rose Garden, where Trump further divulged that the United States would send $100 million in medical supplies as an extension of support to Italy.
"We're going to be sending approximately $100 million worth of things, of surgical and medical and hospital things to Italy," said Trump during the press briefing at the White House Rose Garden, during which the President debuted a new COVID-19 testing kit. "And Giuseppe was very, very happy, I will tell you that, they're having a very hard time," he added.
Despite experts stressing about the lack of adequate supplies, Trump maintained that there would be more than enough to go around. "As we outpace what we need, we're going to be sending them to Italy, we're going to be sending them to France, we're going to be sending them to Spain where they have tremendous problems,' the president said. 'And other countries when we can," said Trump, who seemed evidently optimistic about fighting the deadly virus in due course of time.
The announcement comes around at a rather unlikely time, especially after Democratic and Republic governors alleged that the medical staff was grappling under the harrowing pressures of having to contain the virus amid an acute shortage of supplies. "We're having a really hard time getting the ventilators that we need," said Louisiana Democratic Governor John Bel Edwards in a recent call between Democratic governments and Donald Trump. "We're pursuing every angle that we have, including requests from the [national] stockpile. We know that testing continues to be an issue, especially the test collection kits. Although this is getting better."
To which, Trump responded, "We're going to have some additional ventilators coming." Fast forward to Monday, pinning his hopes on the new testing kit, Trump informed reporters and stated, "Today, we reached a historic milestone in our war against the coronavirus. Over 1 million Americans have now been tested," he said while flaunting the kit on display.
For more Italy coronavirus update, Latin Times will keep you posted.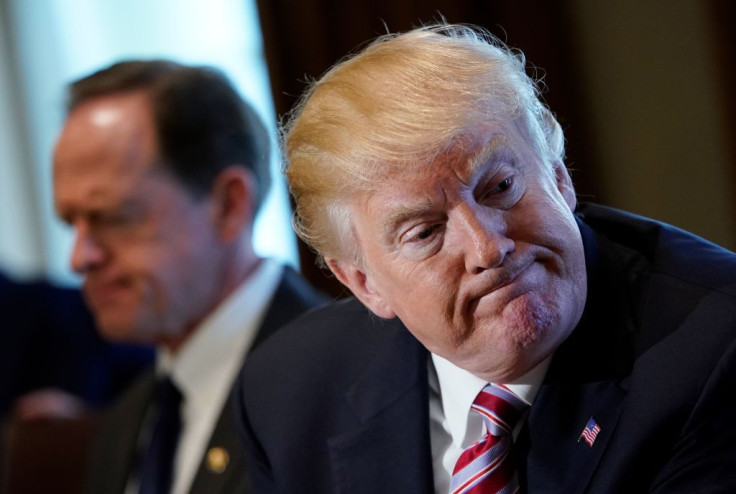 © 2023 Latin Times. All rights reserved. Do not reproduce without permission.