President Donald Trump's daughter, Ivanka Trump, is facing criticism and possible government ethical violations for posting a photo of herself with a can of Goya beans amid campaigns to boycott the brand.
According to a report, the said photo has been posted Tuesday by Ivanka Trump on her Twitter account which called the attention of those who have campaigned to boycott the brand in view of a previous statement of its CEO.
The post had been captioned, "If it's Goya, it has to be good," which is the brand's company slogan and has been rendered in both English and Spanish languages.
The Manhattan-based food company has founded in 1936 and is a producer of food brands sold in the U.S. and many Spanish-speaking countries.
Goya Foods, Inc. calls itself as the United States' biggest Hispanic-owned food company for it has revenue sales of over $1.5 billion and established subsidiaries Goya Foods of Florida, Inc., Goya De Puerto Rico, Inc., and Cardet Wholesale, Inc.
Despite their perceived success, the company faced criticism after Robert Unanue who is their current CEO said at a White House meeting, "We are truly blessed to have President Donald Trump as a leader."
Unanue turned heads after he delivered the said speech and received the disapproval of many. It has sparked outrage on social media campaigners who have already fueled the hashtags #Goyaway and #BoycottGoya.
An opposing campaign led by personalities from Fox News has since been working to support Goya Foods, Inc. They are joined by Trump's 2020 Campaign Senior Adviser Corey Lewandowski who praised Unanue for refusing to back down and White House press secretary Kayleigh McEnany who shared the same sentiments.
Meanwhile, Reuters implored that Ivanka Trump's post may have violated ethics rules as she has been listed on the White House website as "Advisor to the President."
Public officials are bound to provisions stipulated by the U.S. Department of Justice which prohibits them from using their position to endorse products. The stipulation also reads: "An employee's position or title should not be used to coerce; to endorse any product, service or enterprise; or to give the appearance of governmental sanction."
The U.S. Office of Government Ethics is yet to comment on this.
On her Twitter post five days ago, Ivanka Trump tweeted, "I LOVE @GoyaFoods!" and shared the same post to her Instagram and Facebook accounts. This gathered at least 39,000 retweets and over 73,000 likes as of early Wednesday morning.
New York's Democratic Representative Alexandria Ocasia-Cortez slammed Ivanka Trump's tweet and responded in Spanish, "Si es Trump, tiene que ser corrupto" which translated to "If it's Trump, it has to be corrupt."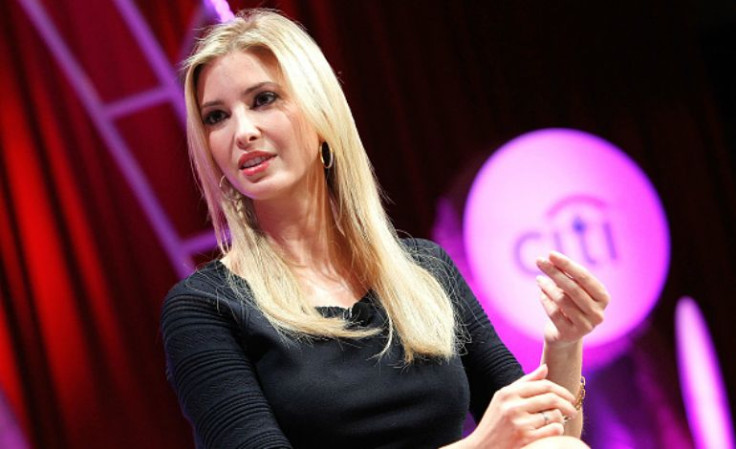 © 2023 Latin Times. All rights reserved. Do not reproduce without permission.