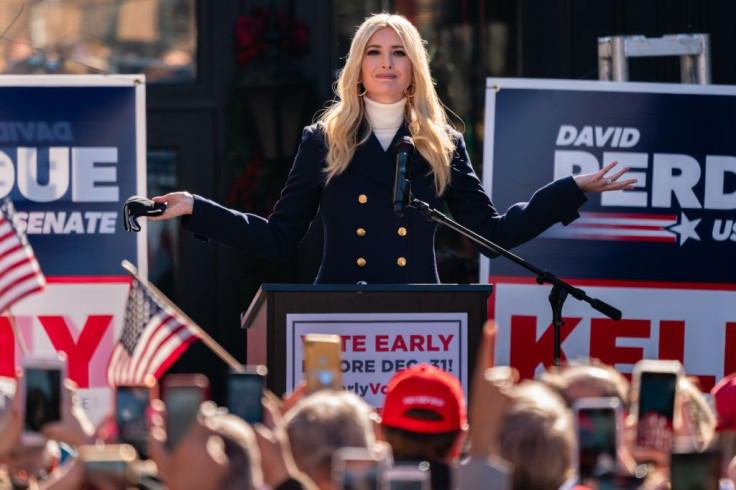 Ivanka Trump is said to be considering a run for the White House in the future, following in her father's footsteps. Experts, however, claim she has a "dubious record" that might jeopardize her chances.
Many believe she intends to run for Florida governor or challenge Florida Republican Senator Marco Rubio in 2022, but that route now seems to be ruled out.
Others speculate that if Donald Trump runs for president in 2024 and wins, she could serve as his vice president, while others speculate that she could run for president herself.
Either of those choices, according to U.S. political analyst and author Spencer Critchley, would be a major obstacle for the mother-of-three as her family's past catches up with them.
Critchley told news.com.au that Ivanka Trump's attendance at state gatherings, such as the G20 summit in 2019, despite not being an official envoy, became a concern.
The political analyst noted Ivanka's suggestions over the years that she feels running for office is the appropriate next step.
Critchley, however, believes Ivanka is "obviously totally unqualified" not just in terms of her expertise, but also in terms of her character since she is close to her father in several respects.
He added Ivanka has been engaged in questionable activities from the beginning, long before the Trump administration.
Ivanka and her husband, Jared Kushner, were also given security clearances against intelligence officials' recommendations after President Trump interfered.
When the news broke in early 2019, New York Magazine claimed that Kushner's clearance was rejected due to his "private real estate firm and its links to foreign governments, as well as his frequent misstatements to the FBI regarding foreign connections," the matter became a huge embarrassment for the Trump administration.
Mr. Critchley believed that the pair were originally denied clearance because they were "too vulnerable to extortion," and that the security incident alone raised significant concerns.
Although Jared and Ivanka promised to have no connections to outside corporations or money during their tenure in the White House, Citizens for Responsibility and Ethics in Washington (CREW) has since disclosed that the pair earned "between $172 and $640 million in joint profits during their entire term in the administration."
The ethics watchdog recently reported that in their final financial disclosure papers, they had declared earning between $23,791,645 and $120,676,949 in combined outside profits, with those figures made throughout 2020 and up until Jan. 20, 2021 alone.
Mr. Critchley also listed that Ivanka received a slew of trademarks for her company in Russia, China and Japan during her tenure in the White House.
The Chinese government also had allowed Ms. Trump's brand's 13th trademark in just three months in May 2018, prompting "significant questions about corruption."
Critchley went on to say that Ivanka and her brother, Donald Trump Jr., barely escaped being prosecuted for alleged bribery well before their father was elected president.
Ivanka Trump oversaw the building of the Trump International Hotel & Tower Baku in Azerbaijan, Critchley said, citing an expose by The New Yorker. The building's construction may have been used to launder money for members of Iran's Revolutionary Guard, according to the paper, which would be a violation of the U.S. Foreign Corrupt Practices Act.
"These examples show the reality of Ivanka Trump – that she is unqualified and every bit as questionable as you would expect a Trump child to be," Mr. Critchley said.
Mr. Critchley said that considering Trump's assertions to the contrary, there was a "very strong chance" that he might be too preoccupied with his own legal challenges to run for president in 2024, and that instead of campaigning for office, "the only thing Ivanka should be focusing on is absolution."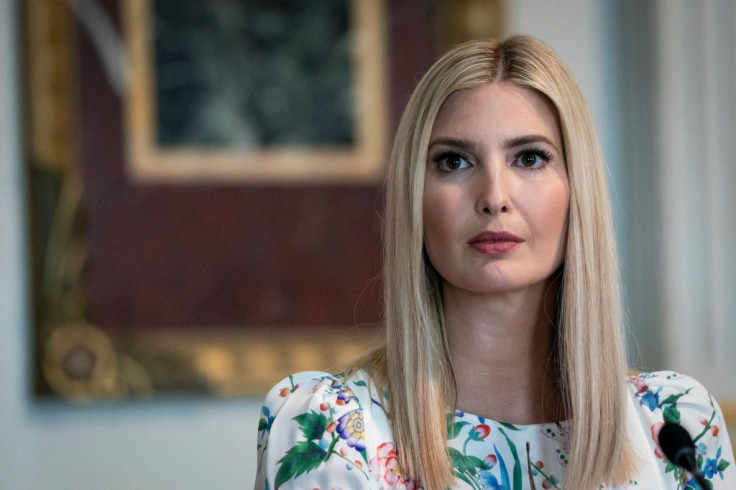 © 2023 Latin Times. All rights reserved. Do not reproduce without permission.