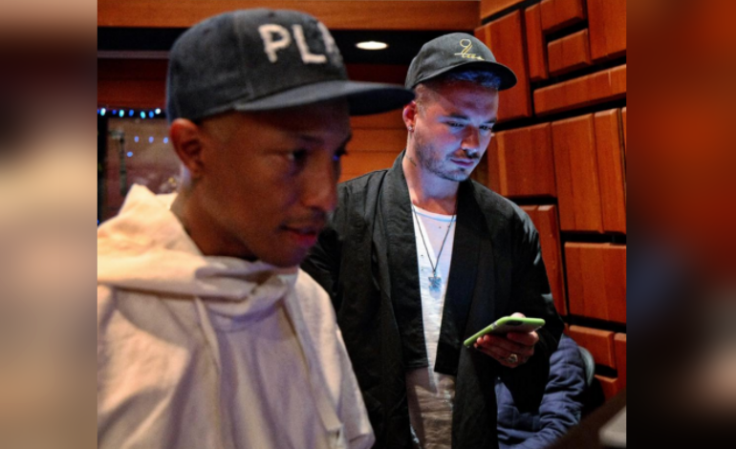 J Balvin is slowly but surely winning the hearts of the English-language market. After establishing a cool work relationship with Justin Bieber and dropping the Latino remix of "Sorry," the Colombian singer is on to his next musical project with Pharrell Williams.
The "Ginza" singer shared the big news on social media around two weeks ago, when he posted photos of the two artists in the recording studio. "Dreams just keep getting bigger," he expressed on Instagram. He now reveals how he began working with the "Happy" singer.
"I met Pharrell at the 'Today' show. I played with my band and he stayed to listen to us. When I finished, he came up and said he loved what we were doing and gave me his phone number," he told Billboard. "Everything has been very organic, everyone very respectful toward our music," he stated, adding that he and Pharrell will be working on several songs together. "We've done two already," he revealed.
He also talked about the time he met the Biebs and how their friendship started. "I met Justin backstage at the Special Olympics and it turned out his manager's best friend is Colombian. These collaborations didn't come from some grand record label plan," he said to Billboard. "I'll see Justin soon, God-willing, and we're going to make history. There's new blood in Latin music!"
J Balvin's new studio album is expected to be released in May. "Hopefully we can break down walls with it and have Latin music go mainstream. Obviously, there's much to do, but it's a beginning," he said to the music publication.
© 2023 Latin Times. All rights reserved. Do not reproduce without permission.