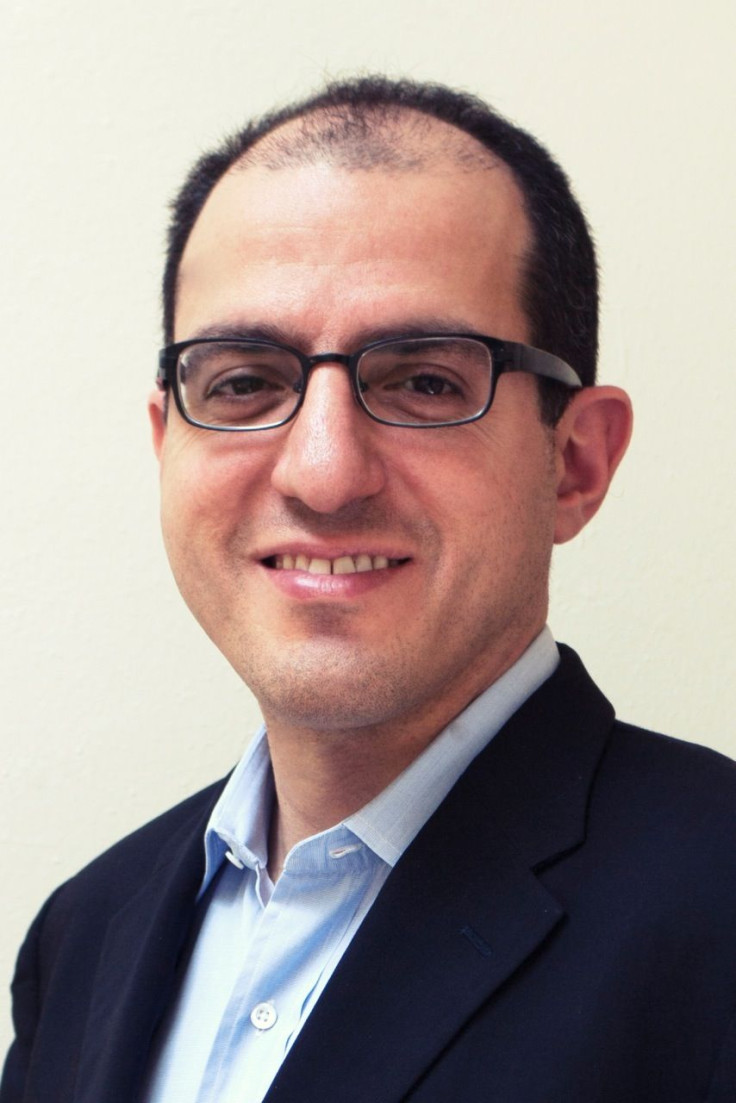 Jack Hidary, the technology entrepreneur who is expected to announce his candidacy as an independent for the New York City mayoral race in upcoming weeks, chuckles when he's asked about when the New York Times called him "Bloomberg 2.0" in an article earlier this month. "I think we can build on a lot of Mike Bloomberg's successes," he told the Latin Times, crediting the mayor with rebuilding New York's economy after the 9/11 attacks and insulating it from the worst of the recession. But, he adds, "We need to expand the economic base and bring opportunity to all parts of the city: to Queens, to the Bronx, to Staten Island, to where I grew up."
Hidary, 44, is from Ocean Parkway, Brooklyn, near Coney Island, where he was raised in an enclave of Sephardic Jews who trace their descent mostly to Syria and Egypt. His mother is originally from Barranquilla, Colombia; his father's grandparents came to Ellis Island as immigrants and started a textile business on the Lower East Side which the family still runs. "My community," he says, "is a community of immigrants."
RELATED: New 'W' Visas For Farm Workers Could Help Integrate US, Mexico Economies [INTERVIEW]
But as a young man, he decided to forge his own path rather than take over the family business. According to his campaign website, after graduating from Columbia, he and his brother Murray created two companies, the second of which they would take public before Jack hit 30. ReliefNet, the first, publicized global humanitarian efforts and let users make online pledges to relief agencies. The second took off: EarthWeb/Dice has become known as one of the leading IT job websites since going public in 1998.
An outsider to the city's political circles who will be drawing from the public matching funds system to finance his campaign -- his wealth doesn't rival that of Bloomberg or current Republican mayoral candidate John Catsimatidis, who are both billionaires -- Hidary believes he'll stand out for his combination of public service as an educational advocate and private-sector entrepreneurship. He's been on the advisory council for the National Renewable Energy Lab (NREL) and Google X Labs and is on the board of X Prize Foundation, non-profits designed to encourage scientific and technological innovation among students.
RELATED: Is The 'Border Surge' Necessary? 3 Opponents Weigh In [EXCLUSIVE INTERVIEW]
"The whole nature of Dice, what it does was to connect people with jobs. We really looked at where do jobs come from and how to get them jobs. It's a job board, that's what it does."
He says his time at the helm of Earthweb/Dice made clear that companies care less about grades than about problem-solving skills. "Did you tackle a large challenge in your previous jobs, and did you solve that challenge? They want to know they can hire you and send you off to send problems. They want to know that you're a self-directed problem-solver. Too many people focus their resumes on grades or other kinds of accomplishments." He thinks public education should reflect that by incorporating more team-based projects where students have to think creatively to solve problems.
RELATED: What Does The DOMA Ruling Mean For Binational Same-Sex Couples?
A third company Hilary founded without the help of his brother, Samba Energy, finances solar-energy projects, and he was a major player in a nonprofit push to get New York City to drop the requirement that cab drivers use Ford Crown Victorias and allow them to choose from hybrid taxis. He says he was inspired by his talks with cab drivers who in 2005 were complaining of high gas prices (many cab drivers in New York own their cars).
Campaign-watchers might look for him to promote himself on the strength of ideas plucked from places like China, Colombia and Mexico City: street lamps which can run on solar energy once power goes out; smart-phone apps which let users pay for public transportation on their phones and allows them to check the location of buses on their routes; and innovative, wider-reaching public transportation for the boroughs' more removed areas.
© 2023 Latin Times. All rights reserved. Do not reproduce without permission.