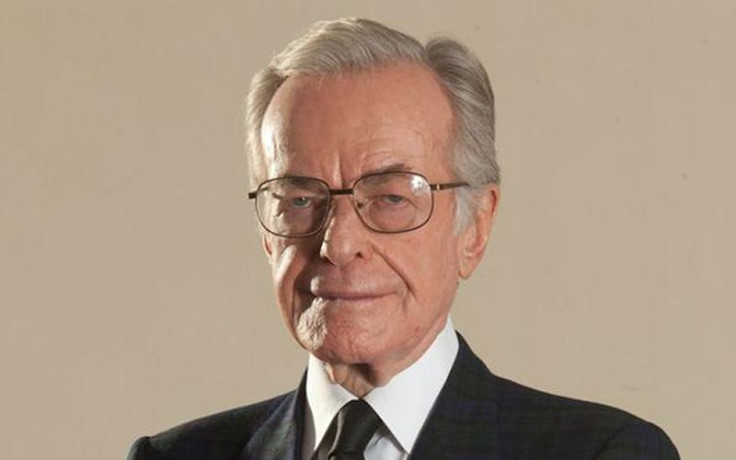 One of Mexico's greatest and most recognizable television anchors has died. Jacobo Zabludovsky, passed away this morning after a brain hemorrhage at the age of 87. The journalist was taken to the hospital June 30 after he became dehydrated that night. His Twitter account was updated to inform his followers: "For a couple of days, this account will be managed by Mr. Jacobo's staff about his health condition that has progressed with satisfaction." After he was rushed to intensive care and stabilized he came out with no energy of eating. A couple hours before his death, his wife had informed that his health was well. Sadly, his health took a turn and is no longer with us.
Celebrities have taken to social media to react to the devastating news. Lucía Méndez wrote: "My deepest sympathy for the death of the unbeatable Jacobo Zabludovsky, an unforgivable person, communication leader. Rest in peace." "Amores Verdades" telenovelas star, Erika Buenfil, said: "Rest in peace Jacobo Zabludovsky, an example of work and dedication to your job." Telenovelas producer, José Alberto Castro, also weighed in: "Rest in peace a communications pioneer." The President of Mexico, Enrique Peña Nieto, also wrote on Twitter: "I lament the death of lawyer, chronicler, journalist, Mr. Jacobo Zabludovsky. My sympathies to his family members and friends. Read more reactions down below!
© 2023 Latin Times. All rights reserved. Do not reproduce without permission.