Jake Paul has been killing it in the boxing ring and appears to be ready to take on anyone who is looking for a fight. Until now, the YouTuber seemed fearless. But it appears there is one mixed martial artist he is not too keen on facing – Israel Adesanya.
The 25-year-old appeared on "The Timbo Sugar Show" podcast and responded when asked if he would be open to facing Adesanya.
"He's probably the only fighter in the UFC that I wouldn't fight," Paul said. "He is tall as f*ck, and, bro, his striking – I mean, I think he's arguably one of the best strikers, top three ever in the history of the sport. There are a lot of UFC fighters (I would fight). I think he is literally the only one who I wouldn't fight."
Instead, Paul appears more inclined to face another UFC fighter in the person of Nate Diaz.
The contract of the 37-year-old UFC fighter is set to run out on Sept. 10. He will be facing Khamzat Chimaev at UFC 297 in what could be potentially his last fight with the promotion.
"Yeah, that's gonna happen within the next two years for sure," Paul said. "It's huge, man. It's getting closer and closer to being real, and finally the UFC got him the fight with Khamzat."
Paul goes on to rant that a fight with Diaz is likely to be held at 180 lbs. Assuming the YouTuber is successful, the next one on his list is Conor McGregor. He believes that by defeating the same guy who defeated "The Notorious" at UFC 196, such would earn the goat of the Irishman.
"Me versus Nate will probably be at 180 and then it's like, 'OK, Jake Paul beats Nate.' … Then it's just gets closer and closer to Conor not being able to duck me anymore."
It will be recalled that Paul was supposed to face Hasim Rahman Jr. last Aug. 6. That was cancelled with both camps unable to agree on the proper weight class for the boxing match.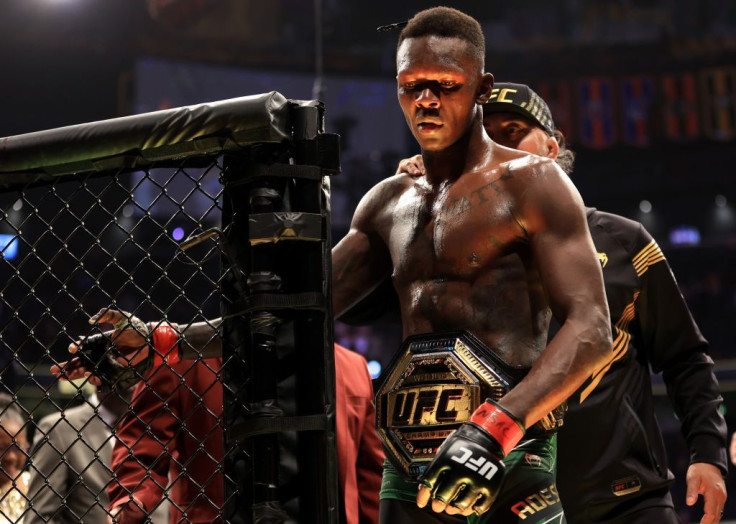 © 2023 Latin Times. All rights reserved. Do not reproduce without permission.