A man dressed as the Joker for Halloween has been arrested after going on a stabbing spree on a Tokyo train before starting a fire, leaving at least 17 commuters injured on Sunday.
The unidentified man, 24, has since been arrested and charged for attempted murder, following the attacks on the Keio express line bound for Shinjuku, which was then brimming with Halloween revelers at around 8 p.m. on Sunday, The Guardian reported.
Local reports said that the perpetrator was in a green shirt, indigo suit, and purple coat when he brandished his knife and randomly assaulted people. The suspect would later spill flammable fluid around the carriage before igniting a fire on the train.
A video clip of the ordeal revealed the moment panicked passengers ran for their lives as visible flames and smoke filled the carriage.
In another video, which circulated on Twitter, people were seen climbing through windows and onto the platform to escape the chaos. At one point, an explosion could be heard on the footage, the Evening Standard noted.
Minutes later, the line operator partially suspended its train services following the incident, during which the perpetrator showed no emotion while lunging his attacks on the passengers.
"At first I thought it was something like a Halloween event. But I rushed away as a man carrying a long knife came in. I was very fortunate not to be injured," a passenger on the train recalled.
"He held a knife and started spreading liquid," another witness added. "He was committing this act without showing any emotion, just mechanically. I think that brought fear to everyone."
A victim in his 60s collapsed after being stabbed by the suspect. Emergency responders rushed the patient to the nearby hospital, where he remains in critical condition.
Meanwhile, according to NDTV, the suspect reportedly told his arresting officers that he wanted to kill innocent lives and face a death sentence for the crimes.
Witnesses said the attacker, minutes following the stabbing rampage, sat quietly in the empty train while smoking a cigarette as police swarmed the area.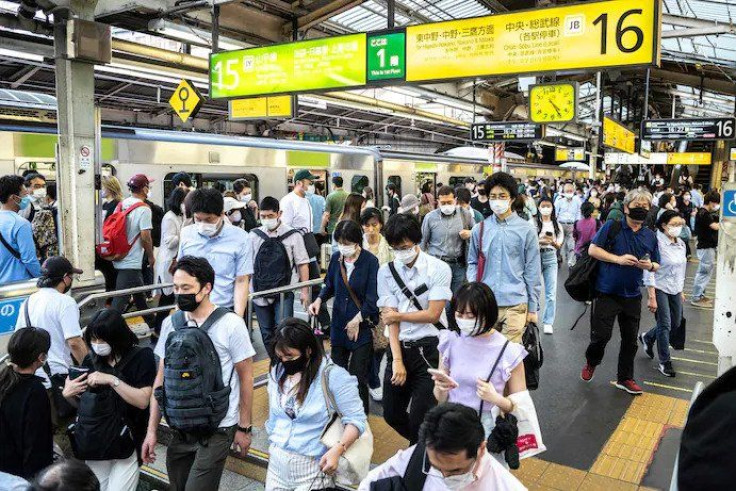 © 2023 Latin Times. All rights reserved. Do not reproduce without permission.