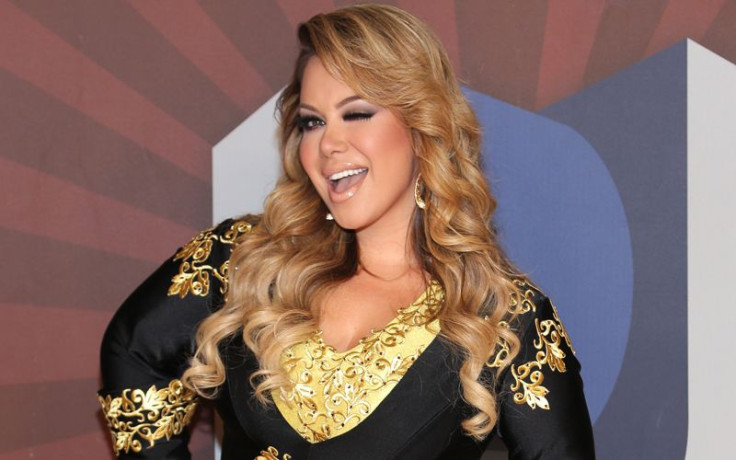 Chiquis Rivera is making a name for herself in the music world making herself present in award shows like Premios Juventud and releasing music. Daughter of the late singer Jenni Rivera, Janney claimed that she felt the presence of her mother during her presentation on the Univision award show. Rivera performed "Esa No Soy Yo" and says that minutes befor taking the stage "La Diva de la Banda" gave her advice. "I asked my mom to give me strength," she said in a recent interview. "I heard her, I don't care what people say; if they say I'm crazy, that it's a lie. I heard her, I sighed and at that moment I like only heard my representative, my mother telling me, 'do it like this, move like this.' I don't know how to explain it because when I saw it on video I said, 'wow.'"
Gossip show "Suelta La Sopa" contacted Aymme, a recognized medium, who advised them that Jenni Rivera communicates with her daughter through music. "I have received a lot of messages from Jenni," the clairvoyant said. "She tries to communicate with her daughter. Her mother has been repeating the same song. She is not in peace because of her children. She has not been able to disconnected with her emotional ties on Earth." During the interview cameras captured when a light flickered around them, making them believe it was Jenni's spirit giving them a sign that what the medium was saying was true. This made Chiquis shed some tears in belief that her mother's spirit is still taking care of her.
"It is very true, I had not said anything to anybody," Chiquis said sobbing. "I was on the road about two weeks ago crying for her, I was very sad and a song in English that she loved started playing. It's a song about love that says that she's still with me and I felt it at that moment. This morning I heard it again. I listen to music, I feel like... I feel her presence through the music and that gives me strength. I know I'm not crazy. I know that she is with me and communicates with me through music."
© 2023 Latin Times. All rights reserved. Do not reproduce without permission.