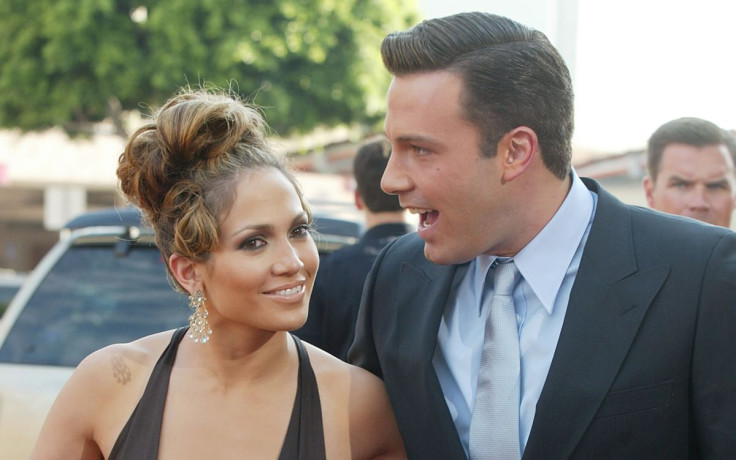 Jennifer Lopez and Ben Affleck are reportedly back in a relationship. The latest rumors come via a source from Radar that saw the pair interact with each other. "She was actually blushing when he kissed her in greeting. There's so much chemistry between them, all the other folks … could have been invisible," the tipster said. The insider also claimed that Affleck wanted JLo in his movie "Live By Night", but Jennifer Garner did not want this to happen: "Jen was always paranoid about JLo and it looks like she was right."
Now Gossip Cop has dug deep and debunked the rumor saying that they checked with a reliable source to the "Superman v Batman" star and said there's "no truth" to the allegations, while a rep to the "Shades of Blue" star said the store is "false." This all means that "Bennifer" is not happening for now, which is a good thing because we're not sure if we want to remember those mashed-up names and go back to that era. What do you think of the latest gossip? Would you like Lopez and Affleck to get back together? Tell us your thoughts in the comment section down below!
JLo's dating life is always a hot topic. Recently she was rumored to be seeing Drake, she even posted a photo of both of them hanging out and getting cozy together. The Bronx diva stopped by the Ellen DeGeneres show to dish on the speculation of their relationship. "Actually, he sent me a song that he wanted me to be on, and I got on the song," she said. "Yeah, we have a song together. I don't know what he's going to do with it, but yeah." JLo didn't confirm if in fact the pair was dating or if anything happened between the two.
The former "American Idol" judge also talked about dating younger men, which surprisingly she denied doing so. "I don't date younger men. It's not like you have to be younger. It's not about that," JLo said. "I just meet people and if I go out with them, I got out with them. And if I like them and I like them. If I don't, I don't. It's about the person. It's about who they are. It has nothing to do with age."
© 2023 Latin Times. All rights reserved. Do not reproduce without permission.