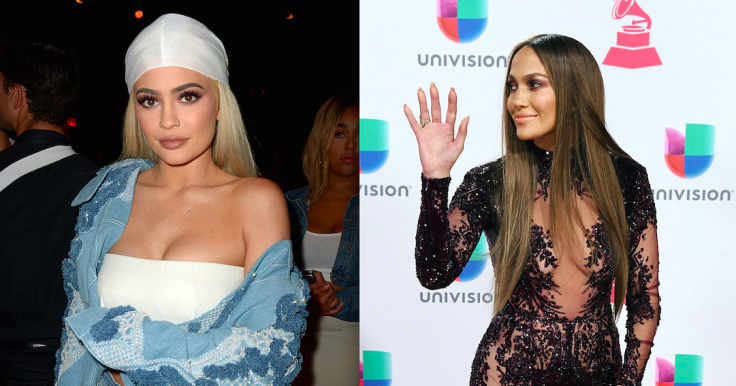 In July, the renowned luxury shoe designer Giuseppe Zanotti announced that singer and actress Jennifer Lopez had teamed up with him to create a sensual and edgy capsule footwear and accessories collection.
Called Giuseppe For Jennifer Lopez (#GiuseppexJennifer), the special series is slated to launch in January and will be available in the U.S. at Bergdorf Goodman, Saks Fifth Avenue, Neiman Marcus, Nordstrom and in Giuseppe Zanotti Design stores, on giuseppezanottidesign.com as well as in selected retailers around the world.
Bringing together the different facets of Jennifer Lopez's style, shoes in the collection range from crystal-encrusted open-toe booties to embellished wedge sneakers to strappy gladiators in snakeskin-print leather.
Less tan two weeks away from the official launching of the collection, socialité Kylie Jenner got her very first pair of #GiuseppexJennifer.
La Diva del Bronx sent the youngest of the Kardashian-Jenner sisters a dreamy strappy leg wrap stiletto heel in pastel tone. With it, a handwritten note that reads:
"Kylie-
Love your style! Can't wait to see how you wear these from my new collection with Giuseppe Zanotti.
Enjoy!
Love,
Jennifer"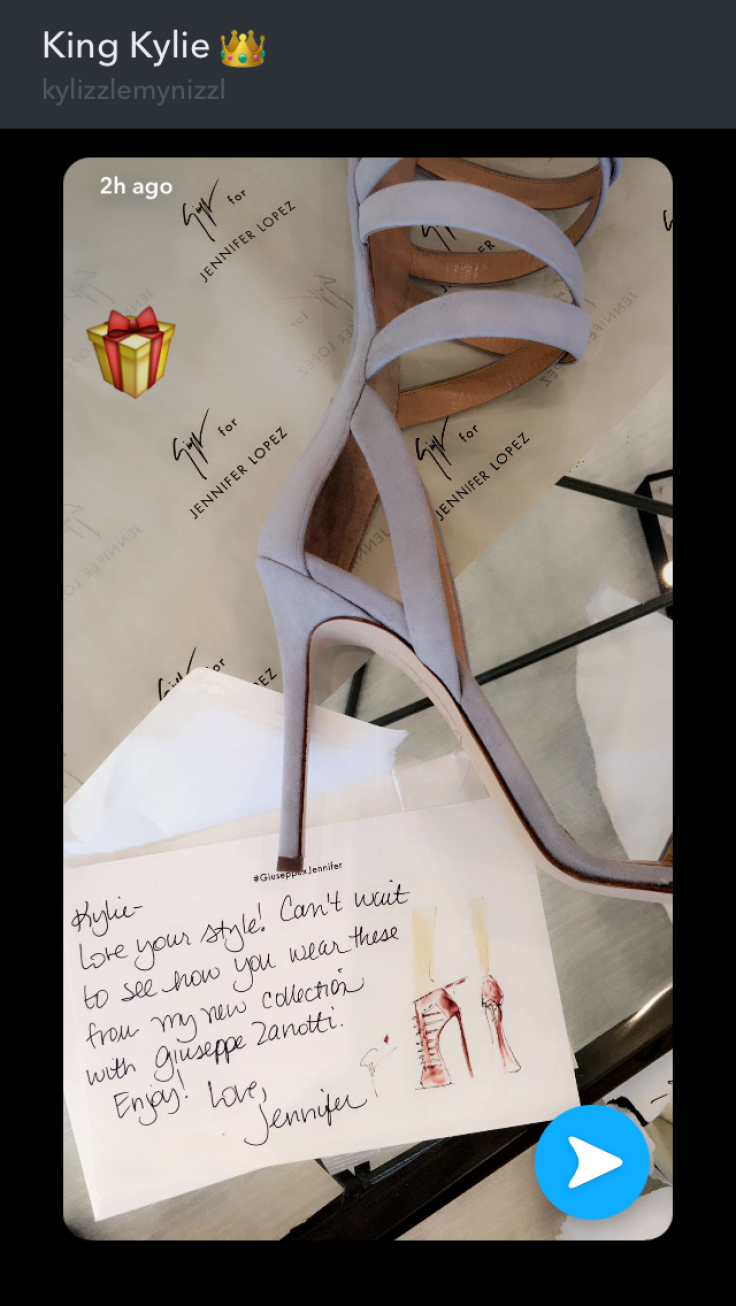 Kylie Jenner posted the photo on her Snapchat account (Kylizzlemynizzl) with a gift box emoji. Just like Jlo, we can't wait to see what dope outfit "King Kylie" puts together.
© 2023 Latin Times. All rights reserved. Do not reproduce without permission.