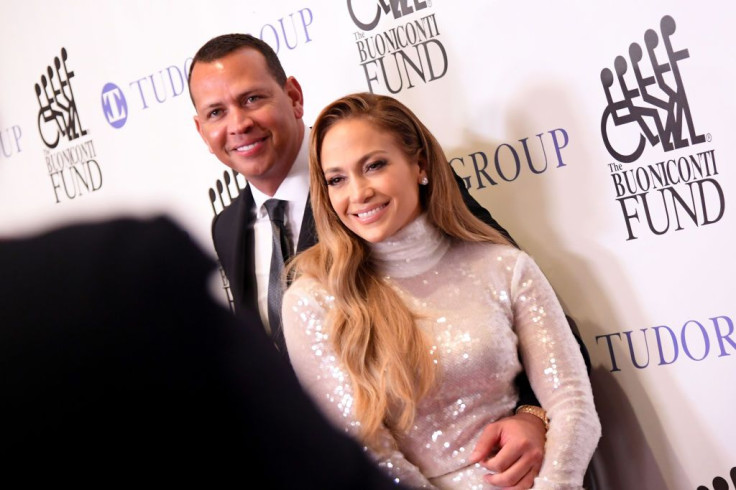 Actress, singer, and a businesswoman, Jennifer Lopez is at the height of her career and has her eyes set on acing even bigger milestones. Thanks to her acting and singing skills and successful business ventures, which includes her perfume and clothing lines, Lopez ranks on the 76th spot on Forbes "Highest Paid Celebrities of 2019" list, with an estimated earning of around $43 million. Already a millionaire, she plans on adding "billionaire" to her list of accomplishments and recently shared how her fiance Alex Rodriguez motivates her to "get what I deserve."
In a recent chat with GQ, the 50-year-old singer and actor shared how she and A-Rod make each other better.
"I mean, we're very similar. We're really alike in our drive, in our ambition. He's an athlete. He wanted to be the best. I'm the same way. I just want to be great at what I do. We're both like that. We're both super-hard workers. We're driven by our passions. And we have a tremendous amount of respect for each other. Everybody in the room can be talking, and if he says something, I key in on it, and if everybody in the room is kinda in his ear and I go, "I don't think that's the right thing," he'll hear me; he'll listen," she shared.
She further added how he knows "I only have his best interest at heart, and I only want him to thrive and succeed and to be his best self." And he wants the same for her as he wants her to be appreciated and get all the success she deserves. "Like, he's made his half a billion. And he's like, "I want you to have that"," she added.
When she first met him, she told him about her perfume business and shared with him how much profit she makes. "And he was like, "Wait, what did you say? How much did you make? I think there's a better way to do it," she said.
At the moment, the couple is working together to ensure that Lopez's different ventures make the maximum profit. "So we're doing a lot of investing. And we're owning businesses as opposed to being in the licensing business, which a lot of, you know, celebrities do. You wind up making billions of dollars for people, but you're still having to hustle."
© 2023 Latin Times. All rights reserved. Do not reproduce without permission.