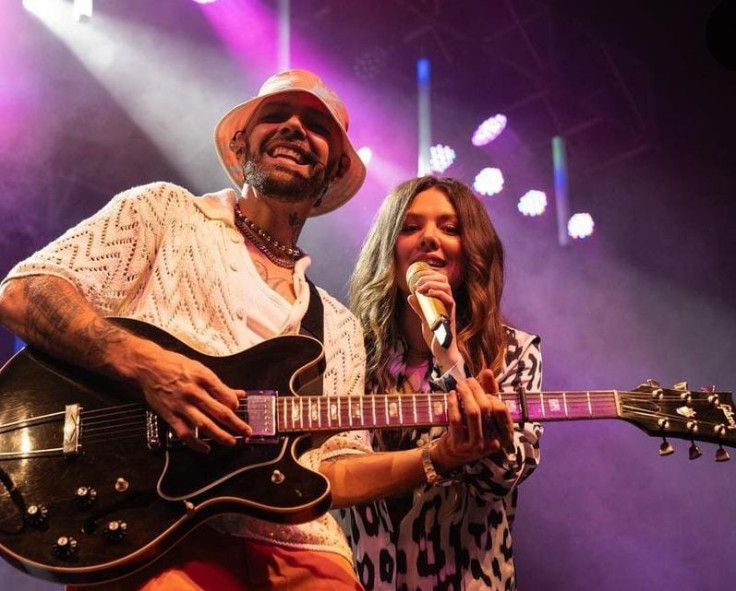 Francisca Valenzuela has just announced her U.S. tour dates. This comes after her announcement of her first tour dates in Mexico.
The Chilean singer-songwriter, poet, and activist will tour the U.S., joining the renowned duo Jesse & Joy for 20 dates.
These highly anticipated performances will give fans an exclusive preview of Valenzuela's upcoming album, showcasing her artistic growth and innovative musical direction.
The singer and the duo performed at the Observatory in San Diego on July 18.
"Adentro Tour 2023" will be a testament to Francisca Valenzuela's artistic uniqueness as she shares heartfelt lyrics, powerful vocals and a captivating stage presence.
Presenting her own shows in León, Querétaro, Toluca, Guadalajara, Puebla and Mexico City, Francisca Valenzuela continues her remarkable musical trajectory.
Taking center stage, these shows provide a special opportunity for Mexican audiences to experience the captivating power of Valenzuela's music, creating memorable moments and fostering deeper connections.
On Wednesday, May 31, the music video for her latest single, "Donde se llora Cuando se llora?", directed by Alba Gaviraghi, premiered, this visually stunning piece delves into the raw emotions experienced after a painful breakup.
The video beautifully captures the contrast between public facades and private vulnerability, presenting a thoughtful exploration of adult vulnerability and the importance of embracing and processing grief. Filmed in Santiago, Chile, the music video showcases Valenzuela's artistic growth and her ability to connect deeply with her audience. Through beautiful imagery, piano performances, and genuine expressions, this video takes viewers on a poetic and surreal journey into the depths of human emotion. The single continues to have a significant impact on Mexican radio. This song has been received, consolidating the artist's artistic excellence and relevance in today's music scene.
© 2023 Latin Times. All rights reserved. Do not reproduce without permission.