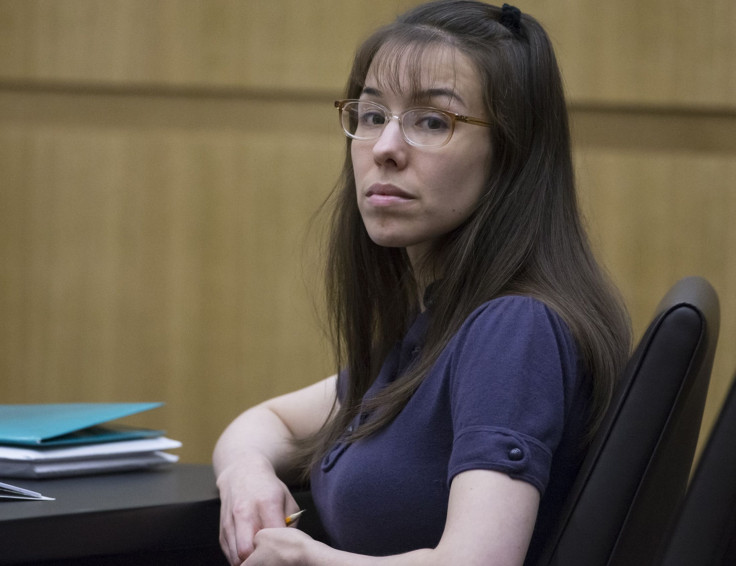 The dramatics of the Jodi Arias trial continue, in the wake of the convicted murder relinquishing her right to represent herself in a court of law, Judge Sherry Stephens has ruled on a new motion. Stephens granted Arias permission to serve as her own attorney following rising conflicts between her and her lawyers. Fox News Latino reports that the Arias disagreed with her representation's plan for trial strategy, which prompted Attorney Kirk Nurmi to attempt to quit the case, citing "a completely fractured relationship between counsel and client now exists."
However, now Arias' court-appointed attorneys which whom she had so much disagreement will most likely take over as lead counsel in her second-penalty phase trial. A recent report claimed that the presiding Judge Stephens granted an investigator working for Arias permission to return to the crime scene of the murder of Travis Alexander, however that claim was actually untrue. After the news was misreported, several outlets wondered what exactly Arias' investigator would be looking for more than five years after the crime occurred. But after clarification, the trial update is that Judge Sherry Stephens did not grant the investigator permission to return to the crime scene, the news was originally misreported due to an error in court minute entry but has since been clarified.
KTAR reported, "Stephens did not grant Arias' investigator permission to return to the crime scene. The minute entry contained a mistake, not a simple typographical mistake, but one that tweaked the ire of many. It is common for minute entries to be dated and show a different electronic filing date only to have them show up on the clerk's website several days later; the process is not instantaneous. Yet it is interesting that it took roughly 16 days for the correction to hit the website."
The media outlet is seemingly alluded to the media frenzy that has revolved around this case since it's sensationalized start in 2008. Arias antics while on trial, the brutal nature of the crime, and the media frenzy that has ensued has prolonged the already extended timeline of this trial, which is set to enter the second-penalty phase on September 29th.
© 2023 Latin Times. All rights reserved. Do not reproduce without permission.