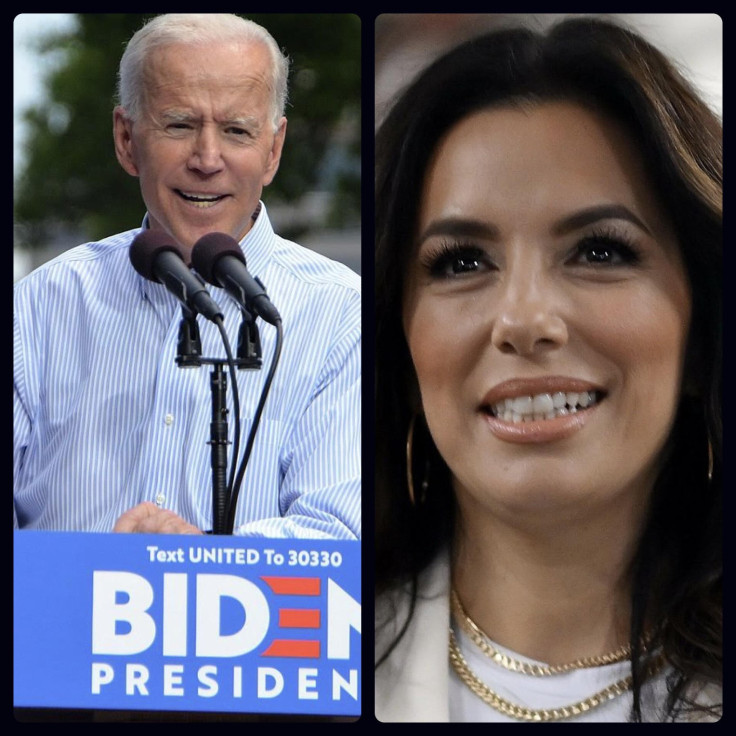 President Joe Biden was criticized all over social media after hugging Latina celebrity Eva Longoria.
Both icons watched Longoria's new film called Flamin' Hot on the White House South Lawn.
Biden also got bashed for meeting Longoria while she was still underaged.
"We've known each other a long time," Biden said. "She was 17, I was 40."
Before the movie, both were seen hugging while exhcnaging words, which all seemed innocent, but the Twitter users quickly jumped into taking a slow-motion footage and accusing the 80-year-old in "groping" her.
The new slow-motion photo shows Biden's hand slightly brushing her chest when they pulled apart after hugging.
Longoria was seen stepping back and squeezing his hand.
What would you consider this?
Longoria has not commented on this interaction or has put the social medians at ease, but if she felt awkward about the situation then she would need to speak up. Would her feelings matter since she is Latina?
© 2023 Latin Times. All rights reserved. Do not reproduce without permission.