What happened during the 2016 US Elections remains unclear. Although it is a thing of the past, there are many issues tied to that. Tasked to set the records straight is American lawyer John Durham.
Durham is gearing up for his last trial, something that can hopefully shed light on the prosecution of Igor Danchenko, the principal source for the discredited Steele dossier.
Branded as the final act, this upcoming trial should capture the attention of most. So far, all that is known is that the so-called dossier compiled by former British spy Christopher Steele was a Clinton campaign production. It is one of the great dirty tricks in modern political history.
Also, the FBI has not been spared from the issue. There are claims that the enterprise relied on the bogus Steele dossier in obtaining spying authorization from the Foreign Intelligence Surveillance Court (FISC).
But through it all, it is allegedly Igor Danchenko who was the principal source of Steele.
Last year, Durham indicted Danchenko on five counts of lying to the FBI. But that's not half of it.
Just last week, Durham revealed that the FBI signed up Danchenko as an informant and paid him for almost three years — from March 2017 through October 2020.
The FBI did not initially interview Danchenko before using Steele's dossier in its first two sworn surveillance applications, in October 2016 and January 2017. But when they started to probe him, the FBI learned that Steele appeared to have exaggerated and possibly fabricated rumors and innuendo about Trump that Danchenko was said to have passed along.
Per Durham's investigation, Danchenko turned out to be lying to the FBI on several occasions.
Hence, the 72-year-old Durham could be facing problems in the prosecution of Danchenko. But above all, what role did the FBI truly have, whether by misfeasance or malfeasance, play in the Clinton campaign's project to paint Trump as a clandestine agent of the Kremlin?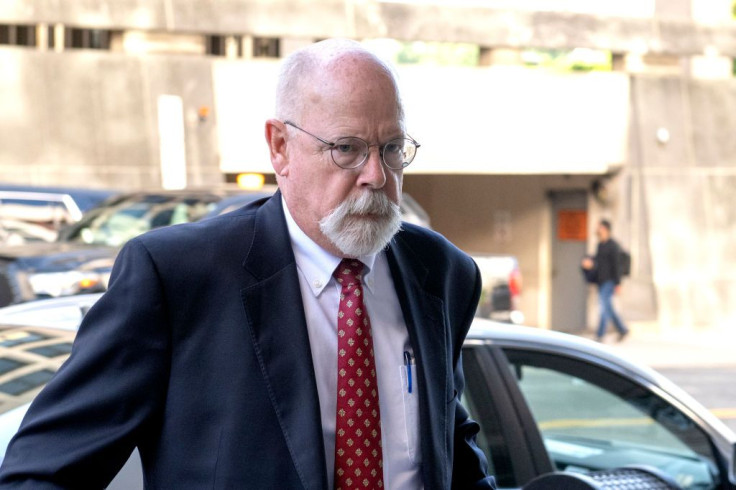 © 2023 Latin Times. All rights reserved. Do not reproduce without permission.