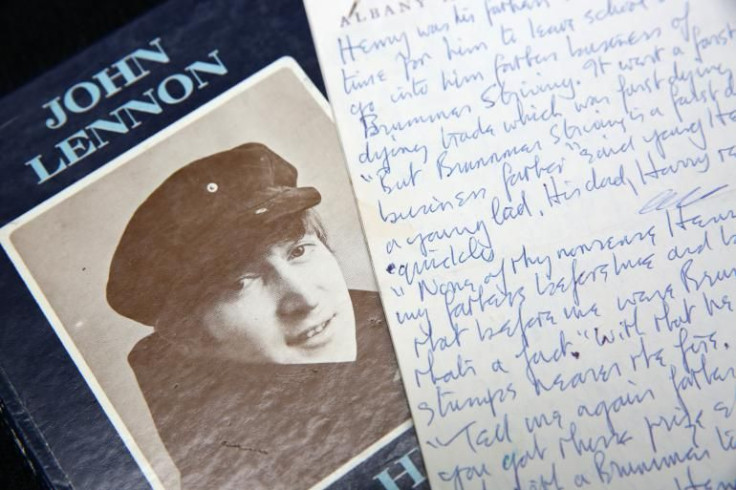 It was 34 years ago that one of the biggest musical sensations lost one of theirs. While The Beatles had split a little over 10 years prior, on December 8 they lost a member as John Lennon was shot outside his New York apartment. Fellow Beatle, Sir Paul McCartney remembers the state if shock he was left in when he heard the news: "I was at home and I got a phone call. It was early in the morning... It was just so horrific, you couldn't take it in and I couldn't take it in."
No less, the world became a sadder, less love-filled place when Lennon was gone, but luckily we were left with enormous amounts of wisdom and eye opening quotes from the genius. This is how we remember him:
"Life is what happens while you are busy making other plans."
"Time you enjoy wasting, was not wasted."
"As usual, there is a great woman behind every idiot."
"Love is the answer, and you know that for sure; Love is a flower, you've got to let it grow."
"You don't need anybody to tell you who you are or what you are. You are what you are!"
"Living is Easy with Eyes Closed."
"Surrealism had a great effect on me because then I realized that the imagery in my mind wasn't insanity. Surrealism to me is reality."
"The more I see, the less I know for sure."
"Reality leaves a lot to the imagination."
"Music is everybody's possession. It's only publishers who think that people own it."
"If everyone demanded peace instead of another television set, then there'd be peace."
"Imagine all the people living life in peace. You may say I'm a dreamer, but I'm not the only one. I hope someday you'll join us, and the world will be as one."
"Count your age by friends, not years. Count your life by smiles, not tears."
"I believe in everything until it's disproved. So I believe in fairies, the myths, dragons. It all exists, even if it's in your mind. Who's to say that dreams and nightmares aren't as real as the here and now?"
"One thing you can't hide - is when you're crippled inside."
"There's nowhere you can be that isn't where you're meant to be..."
"If someone thinks that peace and love are just a cliche that must have been left behind in the 60s, that's a problem. Peace and love are eternal."
"God is a concept by which we measure our pain."
"It's weird not to be weird."
"Love is a promise, love is a souvenir, once given never forgotten, never let it disappear."
"I'm not afraid of death because I don't believe in it.
It's just getting out of one car, and into another."
© 2023 Latin Times. All rights reserved. Do not reproduce without permission.