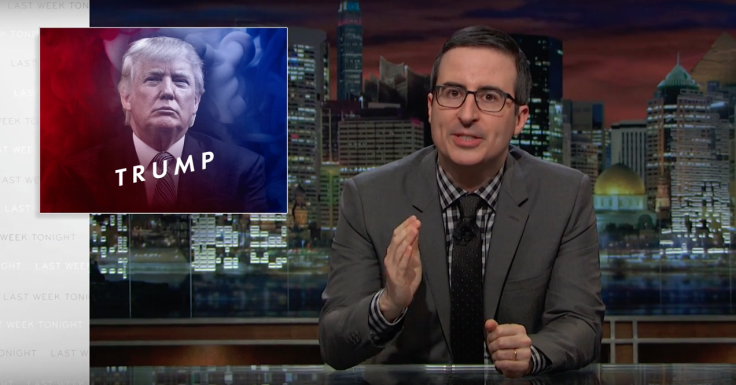 Those who follow the HBO show "‪Last Week Tonight with John Oliver" have been probably longing for the witty host to dig deep and tear down aspiring presidential candidate Donald Trump, because if anyone can do it, it's Oliver. Lucky for his devotees (and Trump haters) went for it and dedicated last night's episode in its entirety to the controversial mogul. As expected, Oliver did not approach the subject in an ordinary way, but took to his supporters to learn what they like about the candidate and demystified it with hard facts.
It took 21 minutes for Oliver to prove Trump is basically an "entertainer" who has no real credentials or clarity on what he stands for (to say the least). In addition, the host and his team went as far as to find out what the ancestor's real last name is and created the website DonaldJDrumpf.com, to publicize the candidate's real last name, which Oliver says is much more fitting for the mogul.
© 2023 Latin Times. All rights reserved. Do not reproduce without permission.