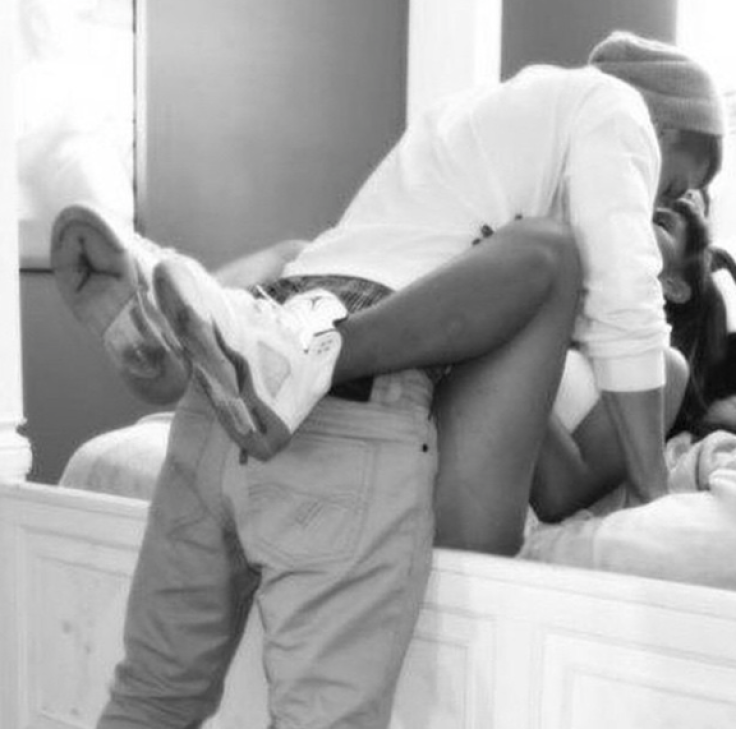 Mexican soccer star, Jorge "Chaton" Enriquez, is in hot water this weekend after he posted an extremely controversial picture of himself being straddled between the legs of his very beautiful girlfriend.
Chaton is dating Mexican television personality; Gladys Castellanos who claims the picture he posted of the couple on January 3rd is not them (but yet Chaton posted a picture of himself just days earlier wearing the same outfit). The risqué picture shows Chaton between Castellanos' legs with his pants halfway down revealing his underwear. The couple appears to be locked in a sensual embrace as she pulls him in for a kiss.
Now, Mexican fans of the athlete are enraged by the post and claim they don't want his private life on display in social media. The firestorm reached Chaton's current team, Chivas Guadalajara and reportedly, they are investigating whether or not to use the photo as grounds to release Chaton from the team for "unprofessional behavior."
Unfortunately for Chaton, he has a history of showcasing his off the pitch activities as he openly shared his conquests with various Latina models in the past. Chaton posted pictures of his affair with Playboy playmate, Leia Freitas, while he was in a relationship with Maria Teresa Gover for over four years. Needless to say the relationship ended shortly thereafter.
The president of Chivas, Nestor de la Torre, blasted Chaton's behavior and said that it is extremely "inappropriate." He went on to say that the pictures shocked him and that they were not appropriate from any member of his club to post. He believed that Chaton should be focusing on improving his performance on the pitch and that the team could take disciplinary action against him, including a suspension, a ban, a fine, or dropping him from the team altogether.
Chaton, 24, is one of Chivas' best players and is a member of the Mexican National team. He won the gold medal in the 2012 London Olympics while playing for El Tri and has made eight total appearances with the team. Take a look at the original Instagram post of the photo below and tell us what you think in our comments section.
© 2023 Latin Times. All rights reserved. Do not reproduce without permission.