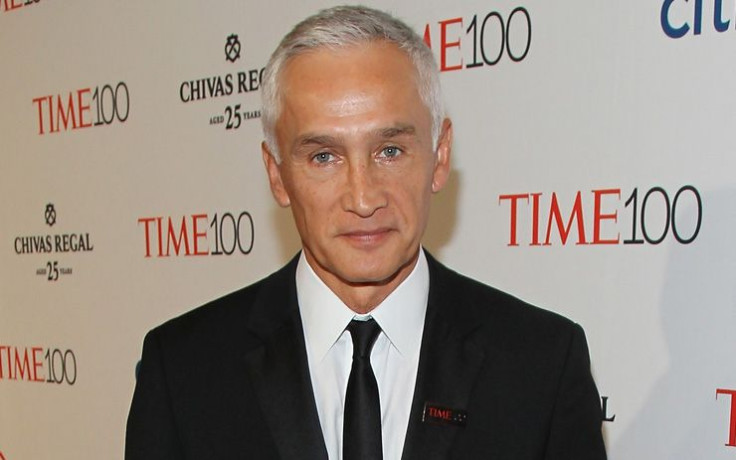 Jorge Ramos might be on his way out of Univision if the latest rumors confirm to be true. According to Rafael Martinez of "Formula Espectacular," the news anchor might be exiting after Donald Trump takes office. As you may remember, the Mexican journalist had a strong altercation with the now President-elect while he was running for office. It is said that Enrique Acevedo, who currently hosts the late-night edition of the Univision newscast. It was not clear if Ramos was leaving the network entirely or only leaving the newscast. Ramos hosts "Al Punto" on the weekends and is a host on Fusion, Univision's cable news network.
Yesterday, it was confirmed that executives from the Spanish-language network met with Trump in an effort to reconcile their fractured relationship.
"We just had a productive meeting with President-elect Donald Trump about issues facing Hispanic and multicultural communities in America", Univision said in a statement. "We look forward to working with Mr. Trump and his administration to make our vibrant country even better. Our Univision News team will continue to cover the Trump administration with the rigor that we have brought to the coverage of every administration that preceded it. We approach this task without fear or favor and with one goal only – to ensure our audience is well-informed. Our eyes, ears and minds are wide open."
With Ramos and Univision backing up Hillary Clinton, and with the outcome of the elections, it is believed the network is trying to vary their news team to reflect the changes and show balanced coverage. Jorge Ramos was kicked out of a Trump news conference when he confronted the politician about calling Mexicans rapists and criminals.
"Sit down, you weren't called. Go back to Univision," Trump said as Ramos tried to ask a question that the candidate saw as being out of turn. Trump insisted that Ramos was "out of order" when several reporters asked him about the incident later. "You can't just stand up and scream. He's obviously a very emotional person. So I have no problem with it," Trump said later. Ramos and Trump were having an exchange on immigration when the Univision reporter said, "You cannot deport 11 million people, you cannot build a wall, you cannot deny citizenship to children in this country," before security approached him. "You cannot touch me sir, I have the right to ask a question," Ramos told security as they escorted him out.
© 2023 Latin Times. All rights reserved. Do not reproduce without permission.