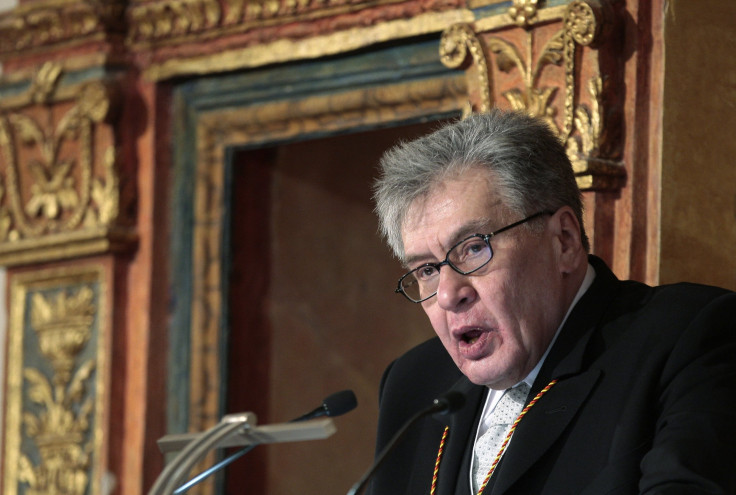 José Emilio Pacheco, the Cervantes Prize-winning Mexican writer and translator, died on Sunday afternoon at 74 after being interned in a Mexico City hospital on Saturday for what media outlets described as head injuries stemming from a bad fall. "With great sadness, I have to tell you that my father passed away a few minutes ago," his daughter, Laura Emilia Pacheco, told El Universal. She added that on Friday night, before suffering the fall on Saturday, her father had completed his "Inventory" – a column he composed about writers' lives and works following their deaths – of the recently deceased Argentinian poet Juan Gelman. "He did what he would do every night," said his daughter, who added that he had gone peacefully. "He went to bed and didn't wake up. That's all."
Born June 30, 1939, in Mexico City, Animal Politico notes that over the course of more than half a century, José Emilio Pacheco, worked in an unusually broad range of genres. In terms of his literary output, he was perhaps best known for the 1981 novel "Batallas en el desierto" ("Battles in the Desert") and for his earlier short-stories, many of which chronicle the lives of young people growing up in Mexico in the 40s and 50s. But he was also esteemed as one of Mexico and Latin America's leading poets for collections like "Los elementos de la noche" ("The Elements of Night") and "Ciudad de memoria" ("City of Memory").
The Associated Press notes that Emilio Pacheco, also a journalist, critic, playwright, also taught at universities in the United States, Britain and Canada, where he translated works by major Anglophone poets, novelists and playwrights like Samuel Beckett, Tennessee Williams and T.S. Eliot. The AP reports that José Antonio Pascual Rodríguez, a representative of the Spanish Royal Academy and jury member for the Cervantes Prize – the Spanish-language world's foremost literary prize, which Emilio Pacheco won in 2009 – called him "an exceptional poet of daily life, with a depth, a freedom of thought, an ability to create his own world, an ironic distance from reality when it's necessary, and a linguistic use ... that is impeccable."
José Emilio Pacheco also contributed to movies and theater with outstanding projects. He wrote the screenplay for the groundbreaking "Place Without Limits" (El lugar sin límites), helmed by Arturo Ripstein in 1979. In 1996, Tennessee William's "A Streetcar Named Desire" was presented for the first time in Mexico in its three hours entire text, adapted by Pacheco as a personal favor to actress Diana Bracho, who portrayed Blanche Dubois.
© 2023 Latin Times. All rights reserved. Do not reproduce without permission.