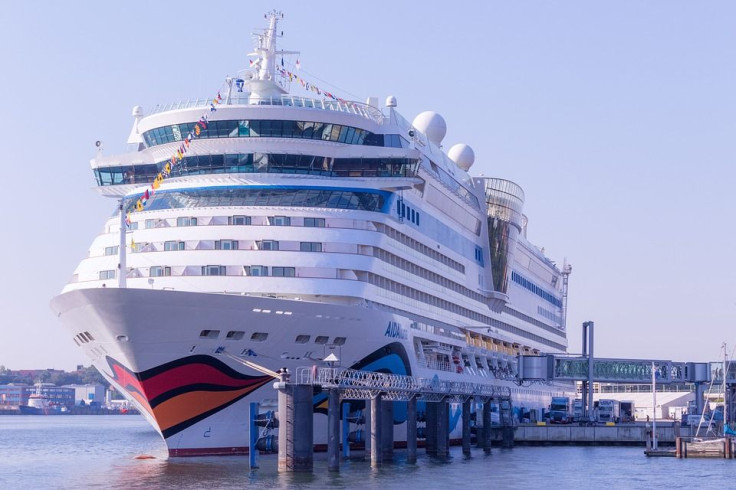 The Royal Carribean has been cleared from responsibility in a lawsuit filed against them by the parents of an 18-month-old toddler who fell to her death from the window of the cruise ship. A federal judge in Florida ruled on Tuesday that the child's grandfather was responsible for the toddler's death in 2019.
According to NBC News, US District Judge Donald Graham argued that Sam Anello was fully responsible for the incident as the child was in his care at the time she fell out of the open window. Anello had pleaded guilty last year to charges of negligent homicide and was sentenced to three years of probation.
Although he expressed relief over not serving a prison sentence, the grandfather said he felt both anger and relief as he believed Royal Caribbean was negligent at allowing the windows located 11 stories high to be open.
"You can't go into a single hotel or building anywhere in the United States where windows this high up would be allowed to be opened more than a few inches," Anello stated.
However, Graham noted in conclusion to his ruling that Anello allowed himself to endanger his granddaughter by holding her up to the open window without recognizing any threat to the child's safety. "A reasonable person through ordinary use of his senses would have known of the dangers,'' the federal judge said.
The child's parents, Alan Wiegand and Kimberly Shultz Wiegand sued Royal Caribbean in December 2019 when their daughter Chloe fell out of the open window while in the watch and care of her grandfather at the cruise line's play area. The Royal Caribbean's "Freedom of the Seas" was docked in San Juan, Puerto Rico at the time of the incident.
Based on the maternal grandfather's testimony, Chloe had asked to be raised up and Anello put her on the window rail thinking the glass would hold her. However, Anello repeatedly said he did not know the widow was open and the child slipped from his grip.
To refute Anello's claim, Royal Caribbean provided surveillance video showing images of Anello leaning out of the window for about eight seconds before lifting the child out of the open window for about 34 seconds before he lost his grip on her.
The family's lawyer on the other hand said the images were "misleading". In their lawsuit, the toddler's parents disputed that the cruise ship failed to adequately mark the windows to indicate they were open and had not installed safety prevention devices. The toddler's parents along with their lawyer said they will be filing an appeal and are hopeful the jury and the appellate court will stand on their side.