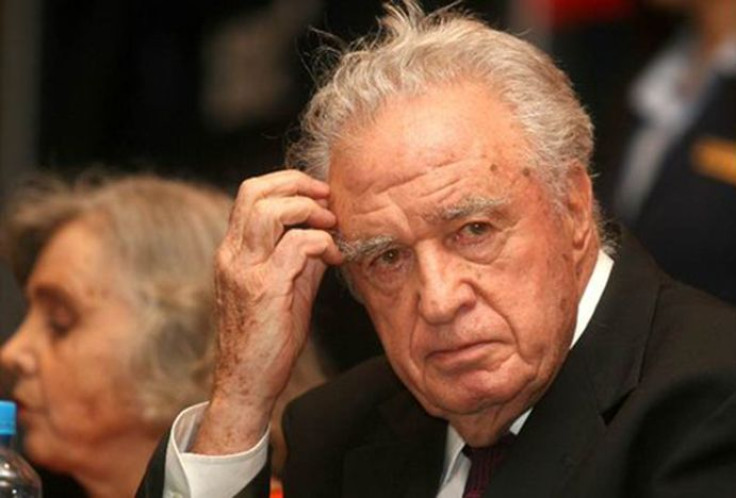 Founder of the weekly Mexican magazine 'Proceso' and influential journalist, Julio Scherer García died this morning at the age of 88, as informed by the magazine's website. Scherer died of a septic shock but had been sick for the past two years or so, the publication informed. The last time Scherer payed a visit to the 'Proceso' offices, and editor recalls Scherer said teary-eyed "'Proceso' had been the result of many sacrifices and lots of hard work, and said goodbye while trying to smile."
Born on April 7, 1926 in Mexico City, Julio Scherer also directed 'Excelsior' newspaper for 8 years, which he left due to political and journalistic differences with both presidents, Gustavo Díaz Ordaz and Luis Echeverría. Scherer started working for the newspaper at 18 years old as a copy editor and then worked his way up to Editor in Chief 24 years later in 1968. Following his exit, Scherer founded Proceso magazine in 1976.
With Law and Philosophy studies at the prestigious Universidad Autónoma de México, UNAM, Scherer published no less than 22 books and conducted major interviews like the one with Ejército Zapatista de Liberación Nacional (EZLN) leader, 'el subcomandante Marcos' when him and his men declared war on the government of the state of Chiapas back in 1994. At one point in his career he was considered the "uncomfortable journalist" since he used his "wonderful sense of smell" to dig deep, investigate and report acts of corruption, impunity and violence in his country.
Scherer was honored with numerous awards like the Manuel Buendía award in 1986, the Award for New Journalism (Premio Nuevo Periodismo), from Gabriel García Márquez's foundation, Fundación Nuevo Periodismo Iberoamericano in 2002, the National Award for Journalism (Premio Nacional de Periodismo) in 2003, and was named journalist of the year by the US's Atlas Word Press Review.
One of Scherer's most representative and celebrated quotes was: "If the devil offered an interview, I would go to hell to see him." RIP Julio Scherer García.
© 2023 Latin Times. All rights reserved. Do not reproduce without permission.