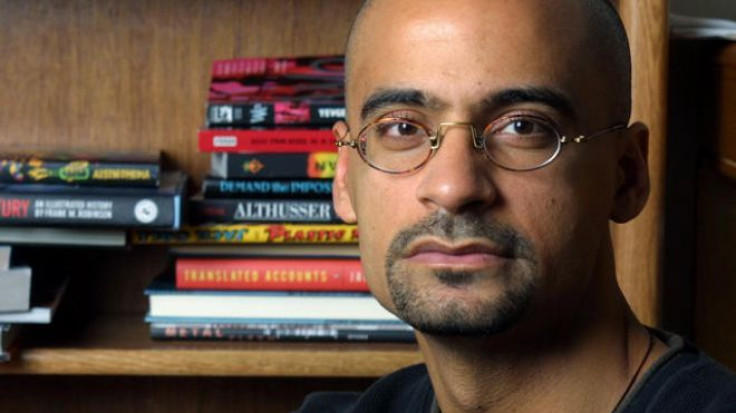 It has been a wondrous life indeed for Junot Díaz, who not only is one of the most acclaimed Latino writers of his generation, but also received one of six honorary doctorate degrees from Brown University.
RELATED:
Ben Affleck Degree: Actor Receives Honorary Doctorate In Fine Arts From Brown University [VIDEO & PHOTOS]
Eva Longoria Graduates, Earns Master's Degree In Chicano Studies From Cal State Northridge [PHOTOS]
Hispanic Students College: Why Latino Grads Are More Likely To Enroll For College Than Whites
Along with Díaz, others getting honorary doctorates from Brown were retired Stanford University bacteriologist Stanley Falkow; Tougaloo College President Beverly Wade Hogan; medical doctor and Robert Wood Johnson Foundation President Risa Lavizzo-Mourey; Miami Dade College President Eduardo Padrón, and actor, director and producer Ben Affleck.
Díaz's work has been featured in The New Yorker magazine, Story, The Paris Review and in the anthologies The Best American Short Stories. He is known for his two major works: the short story collection "Drown," and the novel "The Brief Wondrous Life of Oscar Wao," which earned him the 2008 Pulitzer Prize for Fiction.
When asked about his writing, Díaz described his style as "A disobedient child of New Jersey and the Dominican Republic if that can be possibly imagined with way too much education."
Junot Díaz has received a Eugene McDermott Award, a fellowship from the John Simon Guggenheim Memorial Foundation, a Lila Acheson Wallace Readers Digest Award, the 2002 PEN/Malamud Award, the 2003 US-Japan Creative Artist Fellowship from the National Endowment for the Arts, a fellowship at the Radcliffe Institute for Advanced Study at Harvard University and the Rome Prize from the American Academy of Arts and Letters.
He was also selected as one of the 39 most important Latin American writers under the age of 39 by the Bogotá World Book Capital and the Hay Festival.
© 2023 Latin Times. All rights reserved. Do not reproduce without permission.