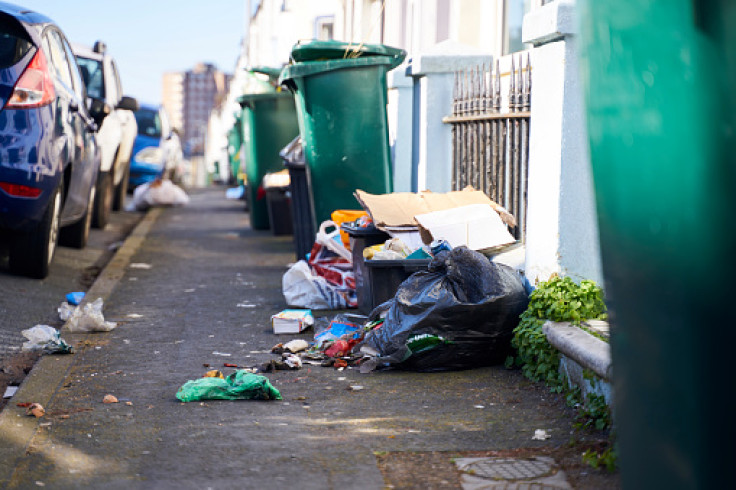 The Justice Department announced on Tuesday that they have halted a 10-month investigation, expressing confidence in a new remediation strategy put forth by local leaders.
The investigation had been looking into claims that Houston officials did not effectively address the issue of illegal waste dumping in predominantly Black and Latino neighborhoods.
The city's mitigation plan, called the One Clean Houston initiative, was introduced earlier this year and includes measures such as higher fines for offenders, increased funding for the removal of bulk waste, and improved reporting of illegal dumping incidents.
Under the agreement, federal authorities will monitor the initiative for a period of three years. Mayor Sylvester Turner highlighted the positive impact of the plan, stating that the city's response time to reports of illegal dumping has decreased from 49 days to 11 days since its implementation in March.
Additionally, the plan has resulted in the removal of 20,000 tons of debris, a 24 percent increase compared to the previous year.
The city has also doubled the number of law enforcement officers dedicated to monitoring illegal dumping and issued fines to 210 violators, more than four times the number from the previous year.
Assistant Attorney General Kristen Clarke emphasized that, as part of the agreement, the Justice Department will not release any findings from their investigation, as their focus shifts to evaluating the city's remediation plan.
"Many aspects of the One Clean Houston initiative are responsive to the concerns set forth in the Title 6 complaint we received," Clarke said at a news conference in Houston with Turner and U.S. Attorney Alamdar S. Hamdani of the Southern District of Texas.
City officials announced that the One Clean Houston initiative was initiated with an initial investment of $18 million, and they further revealed that the initiative will be allocated additional funding in the upcoming years.
"There's no doubt this initiative is an important step in addressing illegal dumping here in Houston."
City activist John Sloan said residents are hopeful that the situation will get better but remain skeptical of promises from city leaders, Washington Post reported.
"Folks in the community are basically saying, 'Trust but verify,'" he said. "The fight I do every day will go on from this point forward. This is just another day where they say there's been a resolution, and what I need to see is what the end result is going to be."
The Houston case arose following a 65-page complaint filed by Lone Star Legal Aid, accusing the city of withholding services and neglecting to enforce municipal codes in specific neighborhoods.
The primary focus of the federal investigation centered on the northeastern part of Houston, encompassing neighborhoods such as Trinity and Houston Gardens.
According to officials, residents in these communities have long expressed concerns about the illegal dumping of various items, including furniture, tires, medical waste, automated bank teller machines, deceased animals, and even human remains.
Attorney General Merrick Garland, who assumed office last year, has made it a priority to address matters of environmental justice. He established a Justice Department office in 2022 to facilitate the coordination of the federal government's legal strategy in this regard.
Amy Dinn, the litigation director at Lone Star Legal Aid, stated that Justice Department officials informed advocates during a meeting following the announcement that they will require regular updates from Houston officials.
"That's a pretty big hammer," she said. "We're really hopeful this has been a wake-up call" for city leaders.
The Justice Department's willingness to suspend the investigation represented a political victory for Turner, who had denounced the federal probe last year as meritless and a "slap in the face" to his administration.
Turner, who is Black, took office in 2016 on pledges to protect the city's neglected minority communities.
On Tuesday, he strongly asserted that he should not be held responsible for the increase in illegal dumping. Turner, who is currently serving his term limit and ineligible to seek reelection this autumn, expressed his firm stance on the matter.
"One Clean Houston, which DOJ is acknowledging is an effective plan of action to move forward, is now simply being institutionalized," Turner said.
"Has there been discrimination in this city? Yes, but not by this administration."
Sloan questioned why it took so long for city officials to pursue the One Clean Houston plan.
"My personal feeling is now better late than never, but this has been an ongoing problem in our neighborhood for many years, and it has fallen on deaf ears," he said.
They also emphasized the possibility of reopening the investigation if there is a decline in progress.
© 2023 Latin Times. All rights reserved. Do not reproduce without permission.