A group of K-Pop dancers in Boston was the victims of street harassment on Sunday, Oct 10, after an unidentified man started berating them about "communism" and face masks in what is being considered as a possibly racially motivated attack.
K-Pop dance group Hush Crew was reportedly filming a K-Pop dance routine in Downtown Crossing in Boston when a man approached them and began verbally harassing them for wearing face masks, according to the New York Post.
The Tiktok video of the event, which has over 3.4 million views, shows the man attempting to grab their phone while aggressively speaking to the group, before a Good Samaritan bystander, identified as Brandon Bowser, stepped in to de-escalate the scene, WBZ Newsradio reported.
"This is America, we're allowed to do whatever the f**k we want. I get to wear [my mask], he gets to wear his mask," the woman said in the video.
Although it was not filmed, the group said that the man ranted about face masks and communism before he started yelling racist insults in their direction. One of the Hush Crew members said that they were wearing face masks in between shoots of them dancing.
"He started talking about communism, and that's when it hit us," she said. "We realized he was being racist."
As the situation continued to escalate, Bowser, who was just passing by, came in and intervened to help keep the Asian women safe from any more aggressive behavior from the man.
"I was like what the heck is going on," Bowser said. "I'm like 'I see you have a bike, why don't you go for a bike ride and leave these folks alone because it seems like they're just here to dance man.'"
The group is grateful that Bowser was there to de-escalate the situation before it could have possibly gotten worse.
"Attacks on women and attacks on Asians and people of color are a very normal thing in our society and more people need to be speaking up," Bowser said.
Harassment and hate crimes against Asian-Americans have been on the rise recently as anti-Asian sentiment related to racist misinformation about COVID-19 continues to proliferate through the social media communities, according to the BBC.
President Joe Biden recently signed into law the COVID-19 Hate Crimes Act to help protect Asian-Americans receiving harassment from racists.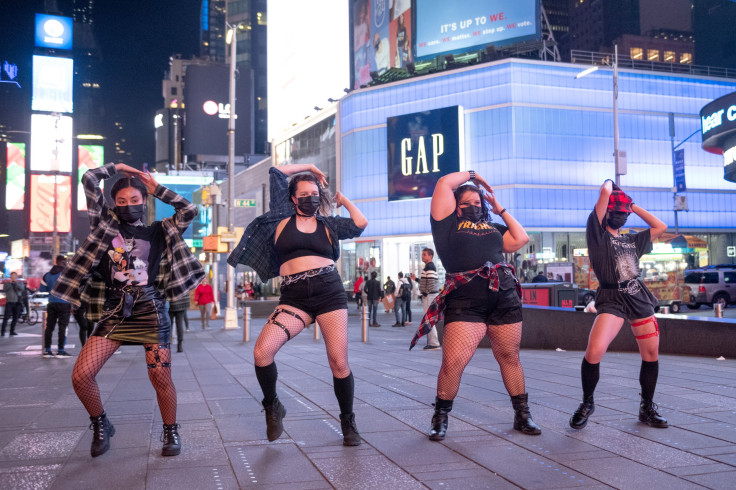 © 2023 Latin Times. All rights reserved. Do not reproduce without permission.