Nina Simone's granddaughter recently reminded people of an old legal battle that involved Vice President Kamala Harris making the legendary singer's family lose control of their estate.
"My family doesn't run her estate anymore. It was taken away from us & given to white people," Simone's granddaughter ReAnna Simone Kelly tweeted on Saturday.
"Our family name was DRAGGED in the media. We get NO royalties, nothing," the 22-year-old said of a 2013 legal battle over the estate's handling when Harris was serving as California's attorney general.
In a series of tweets, ReAnna said, "Wanna hold someone accountable? Ask Kamala Harris why she came for my family."
"Ask her why she separated my family. Ask her why my grandmothers estate is in SHAMBLES now. Ask her why we as her family no longer own the rights to anything.
"Ask her why she bullied my mother in court and my mom almost killed herself from the depression," she wrote.
ReAnna also claimed her mother, Lisa Simone, was put under a "gag order."
"Ask her why she didn't even want my mom to be able to say she was Nina Simone's daughter. Ask her why she wanted us to walk away with NOTHING," she tweeted.
It has left the family "separated" from the singer's legacy, she claimed.
"My grandmother created something beautiful with her life while she was here on this earth, even through all her pain," she said.
"I am SO PROUD of her legacy!! I am so proud to be her grandchild. But I feel separated from my legacy. As if it isn't even mine," she wrote.
"It breaks my heart to know that white people are making money off of grandmas hard work and that we have had all of our rights as her family STRIPPED from us!!"
Taking a final dig at the Vice President, she wrote, "Oh wait. While we're asking Kamala questions ask her why after all of this pain and suffering she put us through a Nina Simone song was sang at the inauguration to swear her in as VP?!"
She was referring to John Legend's performance of her grandmother's version of "Feeling Good" during a celebration of the 2021 inauguration. "She knew what she was doing," Kelly said.
Her tweets were over her family losing a legal battle headed by then-AG Harris with the singer's daughter, Lisa Simone Kelly, who was the administrator of her late mother's estate and charitable trust, reported New York Post.
An old settlement regarding the Nina Simone Charitable Trust refers to Harris several times for her "primary responsibility for supervising charitable trusts in California" as state attorney general, reported Fox News.
"The Attorney General asserts that (Lisa Simone) Kelly breached her fiduciary duty to the Estate and to the Charitable Trust and wrongfully diverted Estate assets. The Attorney General seeks to surcharge Kelly for amounts totaling $5,937,749.42 plus over $2.5 million in interest, which the Attorney General contends is far more than one-half of the Estate's value during (Lisa Simone) Kelly's administration of the Estate," the settlement reads.
Lisa also posted a video supporting her daughter. "I support her 1,000 percent. I support everything she is saying," she said. "She's speaking her truth — she's speaking the truth of our family."
Nina Simone passed away in 2003. It is unclear who is handling the estate now.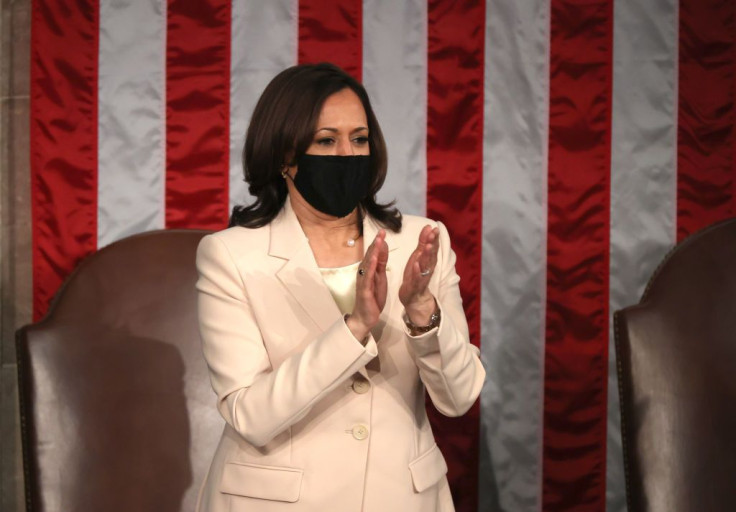 © 2023 Latin Times. All rights reserved. Do not reproduce without permission.