Kamala Harris will reportedly have a virtual meeting on Monday with Guatemala's President Alejandro Giammattei to discuss the migrant crisis at the US-Mexico border.
Meeting plans were finalized Wednesday by Symone Sanders, a senior adviser and chief spokeswoman for the Vice President, Fox News reported.
Harris might also travel to the Northern Triangle region, which includes Guatemala, El Salvador and Honduras, in June. The itinerary details are still unclear.
One of her latest tweets is also about the Northern Triangle states: "To address the acute factors and root causes of migration, we're building a comprehensive strategy with governments, international institutions, the private sector, and community organizations. I met with foundation leaders to discuss their crucial work in the Northern Triangle."
On Tuesday, she will be part of a virtual roundtable with representatives from Guatemalan community-based organizations, Sanders said. It will be hosted by the US Embassy in Guatemala City.
Harris had earlier spoken with Giammattei on March 30, just six days after she was appointed manager of President Joe Biden's administration's response to the migrant issue at the US-Mexico border. Following the appointment, Harris was slammed by many for neither visiting the border region nor holding a press conference regarding her border-related role.
Harris has also met Ricardo Zuniga, the Biden administration's special envoy for the Northern Triangle, and spoken with Mexico's President Andres Manuel Lopez Obrador.
Meanwhile, during a recent roundtable on the Northern Triangle, she said that the underlying issue was "addressing the acute and root causes of migration away from that region, the reasons people flee."
Harris told participants of the roundtable that "most people don't want to leave home" and listed factors she said is making people leave those countries, Fox News reported.
"We are looking at extensive storm damage because of extreme climate, we're looking at drought in an area in a region where agriculture is one of the most traditionally important basis for their economy, we're looking at what's happening in terms of food scarcity as a result of that and in fact, incredible food insecurity, which we used to call hunger food insecurity," she said.
"And we are looking at, therefore, a number of issues that also relate to poverty, extreme poverty. And also there's violence obviously coming out of those regions," Harris added. "When you look at the root causes, we're also looking at issues of corruption. Again, we're looking at the issue of climate resiliency and then the concern about a lack of economic opportunity."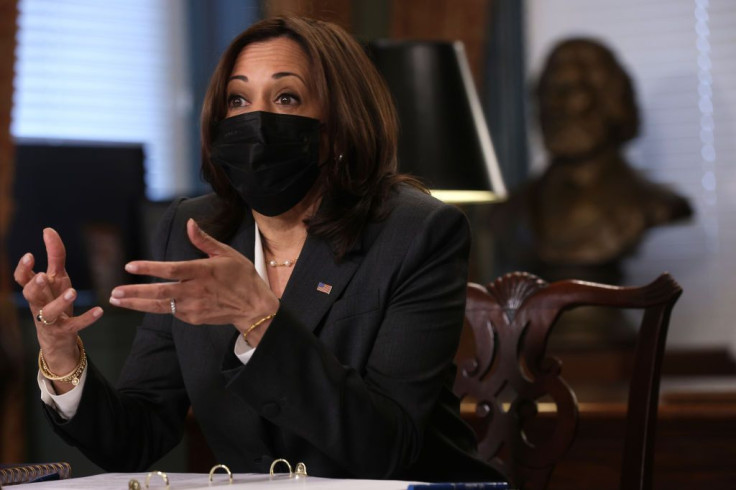 © 2023 Latin Times. All rights reserved. Do not reproduce without permission.