After being heavily criticized for not visiting the US-Mexico border, Vice President Kamala Harris will finally make a trip to the area on Friday.
Her upcoming visit to El Paso, Texas, comes amid Harris being slammed for not visiting the border after being assigned by President Joe Biden to lead diplomatic relations in the Northern Triangle to alleviate the tide of migration over the southern border.
Harris' spokeswoman Symone Sanders confirmed the trip in a statement issued on Wednesday, reported CNN. She will be joined by Department of Homeland Security Secretary Alejandro Mayorkas on this trip.
"Earlier this year, the President asked the Vice President to oversee our diplomatic efforts to address the root causes of migration from El Salvador, Guatemala and Honduras. As a part of this ongoing work, the Vice President traveled to Guatemala and Mexico earlier this month and will travel to El Paso on Friday," the statement reads.
Some officials said that her upcoming trip's timing is a matter of "sequencing." "This really is to continue informing her strategy and work," an official said.
White House press secretary Jen Psaki said on Wednesday that the trip is a part of Harris' attempts to address the root causes of migration. "I will note that I've also said here from this podium, and she has also said that when it was the right time, she may go to visit the border," she added.
Psaki shared that that the "planning and timing" was done in coordination with the Department of Homeland Security. She added that it's "part of the coordinated effort between her office, her work, the Department of Homeland Security, the Department of Health and Human Services, to continue to address the root causes and work in coordination to get the situation under control."
The White House earlier defended Harris for not visiting the border, saying that her role was to improve diplomacy and conditions inside Northern Triangle countries, reported Fox News.
Republicans have slammed her for not going to the border at all. Former Trump officials said that she needs to visit the border to be able to have the talks effectively.
The White House said that Harris was working "with leaders in the Northern Triangle" and on ways to "address corruption" and the root causes of migration, as well as ways to deal with humanitarian challenges in the countries.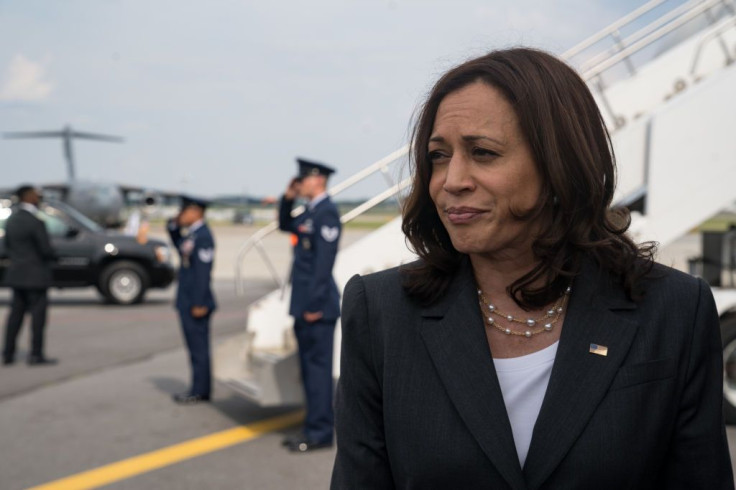 © 2023 Latin Times. All rights reserved. Do not reproduce without permission.