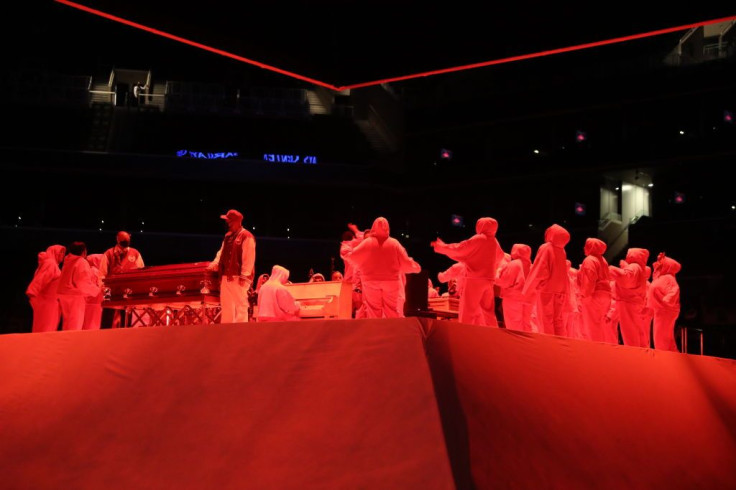 As a tribute to the late rapper, DMX's life, Kanye West and his Sunday Service Choir opened the late rapper DMX's "Celebration of Life" memorial service at Barclays Center in New York Saturday. The group wore red hooded sweatshirts and formed a curl-up around a piano to perform a montage of songs in honor of DMX, featuring "Back to Life," "Keep on Movin," and many others.
Fans crowded outside the Barclays Center in Brooklyn, New York to honor Earl Simmons, best known as DMX, at a public memorial for the rap legend, reported ET Online. Fans world over watched the YouTube Livestream.
Outside the stadium, photos showed throngs of fans paying tribute to the late rapper, one of whom was driving a monster truck emblazoned with the words "Long Live DMX." The truck was being trailed by dozens of motorcycles on the streets of Brooklyn.
A sign on the Barclays Center, greeting the gathered fans, featured a DMX quote from one of his songs, "Fame"—"We each have a star, all we have to do is find it. Once you do, everyone who sees it will be blinded," the quote from the late rapper's song read, People reported.
According to a post on his Instagram page, fashion brand Balenciaga partnered with Kanye West's Yeezy to produce a T-shirt tribute to DMX, with the net proceeds from the $200 shirt going to the artist's family.
The service started with a heart-touching home video of DMX and his daughter riding a carnival ride together, with DMX holding her hand and telling her, "It's okay, daddy's here." West and his Sunday Service choir opened the memorial with a set of tracks in front of DMX's family, which included his fiancée Desiree Lindstrom and the late artist's children who joined the singing group on stage.
During the ceremony, Nas, who co-starred in films with DMX and worked on several songs with him, voiced his appreciation for the late rapper, calling the late artist a legend. He said it was a pleasure to be there, "but at the same time, it is a sad day," he said, referring to DMX as a "longtime friend" and "hip-hop icon." It's a beautiful day. I just want to express my gratitude for the opportunity to be here," he added.
DMX's legacy was immortalized as a man cherished by his family, celebrated for his deep faith, and revered as among the greatest of the hip-hop talents with many heartfelt speeches from those who knew him best.
His 15 children gathered on stage in a poignant moment to recollect some anecdotes and rap about their father, who taught them lessons to always be thankful, the importance of kindness, and that being afraid will sometimes teach one how to be brave, NBC News reported.
DMX died on Friday, April 9 at 50. He was rushed to the hospital after a cardiac arrest. He was defined by his family as a warrior who fought till the end.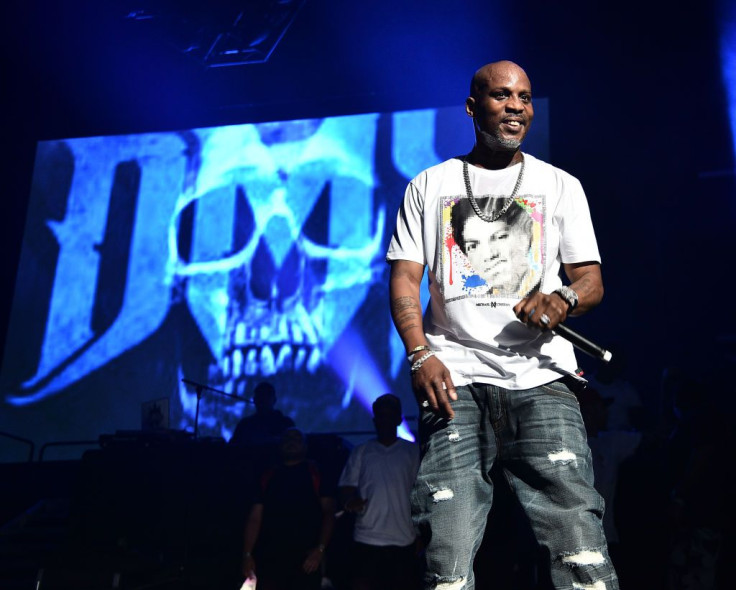 © 2023 Latin Times. All rights reserved. Do not reproduce without permission.