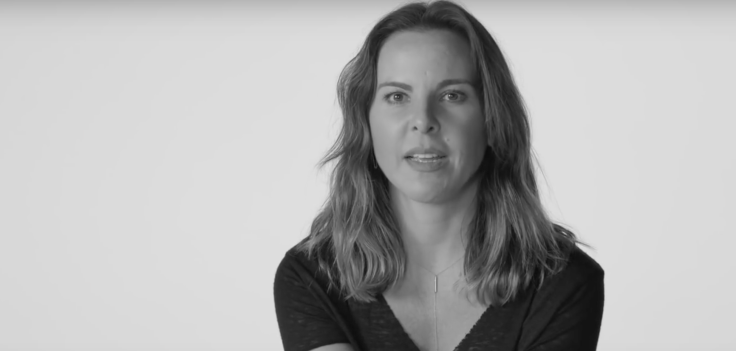 Actress Kate del Castillo has appeared in a video for YouTube channel Real Women Real Stories in which she recalled being verbally and physically abused on a past relationship and advices females on how to deal with an abusive partner and how to overcome this type of relationship.
On the video, which purpose is to count the trauma of rape, sexual assault and sex trafficking, among other types of violence against women, Del Castillo doesn't name her husband, but it would appear that she is talking about Luis García Postigo, a retired soccer player that now covers sports for TV Azteca, whom she married in 2001.
"First it was just verbal violence, but then he started to touch me, to hit me. He tried to strangle me on many occasions," said the artist, unable to hold back tears. She claims that she knew something was wrong from the very beginning of their relationship.
"There was something in the back of my mind that was like a red light, saying 'something's not right,'" she says.
The Mexican actress acknowledged that her partner "broke me in many ways," although she thought she had "very good self-esteem," both personally and professionally when she said it was "awful."
"I spent a couple of years trying to gain that self-esteem, especially respect for myself, and it took me a long time. That's why I'm more angry, not because I'm a victim, but because of the person who can come and tear and break you so easily," she said.
"Even with my work he would tell me that I'm a horrible actress that I should go and take classes. Every single day he would say. Oh my god, you woke up uglier than yesterday and he would laugh," she confessed.
Those "silly little things," she says, ultimately "broke" her.
The video is a valuable source for all those women who experience abusing at this time of their relationships or have been feeling abuse in any kind of way. At the end of the clip, Del Castillo encouraged victims of gender violence to tell their stories and to help other females.
Watch Kate del Castillo's confession video below and tell us what you think!
© 2023 Latin Times. All rights reserved. Do not reproduce without permission.