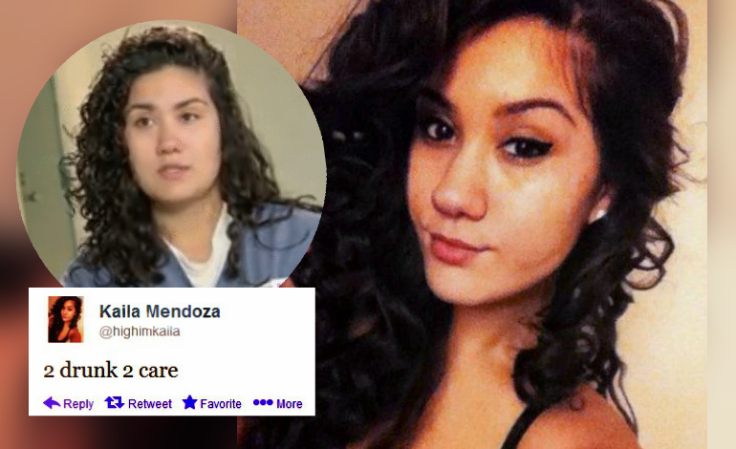 Kayla Mendoza, infamously known for her controversial "2 Drunk 2 Care" tweet, breaks her silence on the two year anniversary of the night that changed her life. Mendoza is convicted of killing two women, Marisa Catronio and Kaitlyn Ferrante, while driving drunk in Florida, on November 17, 2013. At the time of the deadly incident, she was 20 years old and not licensed to drive. Hours before the tragic car crash, Mendoza tweeted "2 Drunk 2 Care," which caused major controversy. Now, two years later, Mendoza opens up about the nightmare she's living in jail.
"The most difficult part is feeling guilt," she said to Univision in an exclusive interview. "Knowing that I took something so precious, like someone's life. This consumes me because I destroyed their family's life," she said, adding that her careless mistake changed her life forever. "My life will never be the same and I have to live with that knot in my throat."
Kayla is now 22 years old and has difficulties walking as result of the accident.
"Memories make me cry every day. I think of what my life would have been and what it is now," she told Univision. "When a mistake puts you behind bars, you realize that everything has changed and that there will be no second chances."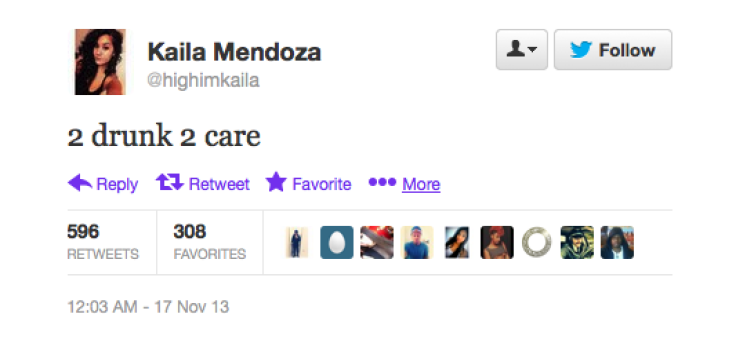 On November 17, 2013 at 1:45 a.m., Kayla, who described herself as the "pothead princess" on Twitter, took the Sawgrass Expressway to head home after a night of partying in Florida. The then 20-year-old found herself driving the wrong way on the highway which caused her to crash into a Toyota Camry containing best friends Catronio and Ferrante. Catronio, 21, died in the scene, and Ferrante, also 21, had to be taken off life support a few days after the accident.
On May 4, 2015, just months after pleading guilty of two DUI manslaughter charges, the Florida-based resident was sentenced to 24 years in prison. She will also serve six years of probation after her sentence and is permanently banned from driving a motor vehicle.
"I don't want anybody to ever feel what their families feel, including my own. A simple mistake can become a complete tragedy. My punishment is prison and everyone here is miserable," she said. The young woman, whose dream was to once become a teacher, said she wants to enlighten every one about the dangers of drunk driving. "The purpose of my life will be to help others and talk about my experience," she said.
© 2023 Latin Times. All rights reserved. Do not reproduce without permission.