Canadian professional basketball player Tristan Thompson is reportedly expecting his third child with a personal trainer following a brief relationship, according to a paternity suit filed on June 30 in Los Angeles.
According to Elle, Maralee Nicols is suing the Sacramento Kings number 13 jersey holder, 30, for child support, alleging Thompson wanted her to terminate the pregnancy by getting an abortion after finding out she was pregnant.
Nichols' legal camp would then submit the text messages purportedly sent between the woman and Thompson as evidence for her paternity lawsuit against him. The paperwork also accuses the NBA player of "threatening that [Nichols] will get next to nothing with lesser support requirements in Texas."
Thompson, who claims he is nearing retirement, is believed to have dated Maralee Nicols, 31, for a little while. At the time, the woman had just moved from Houston, Texas to Los Angeles, California.
Meanwhile, in response, the NBA star filed a paternity lawsuit against Nichols just weeks after she lodged a legal complaint on him in California. He would file using his middle name of Trevor instead of Tristan, court documents show.
In the filing, Tristan is demanding the case be heard in Texas and not in California as the latter's court may award higher child support for his baby number three, according to RadarOnline.
Reports noted that the ex-couple conceived on Thompson's 30th birthday in March while the sportsman and American socialite Khloé Kardashian were still dating. Nichols is reportedly due Dec. 3.
According to a declaration included in the filing, Thompson admitted sleeping with Nichols several times at a hotel after attending a party together.
Subsequent paperwork would note that he would pay child support if tests confirm he is the father of her baby as per Page Six.
Tristan is also a father to his four-year-old son, Prince, from a previous relationship with model Jordan Craig. He is currently co-parenting his daughter True with the "Keeping Up With The Kardashians" alum.
The pair reportedly began going out on dates in August 2016 before deeming it official in October the same year. By September 2017, Tristan and Khloé announced they were pregnant, which subsequently saw controversies emerge after the athlete was papped kissing another woman.
While Tristan and Khloé reportedly reunited following the cheating rumors, another video of Thompson kissing another woman would continue to plague them after they celebrated his birthday together in March 2018. Days later, they welcomed their little angel, True Thompson, to the world.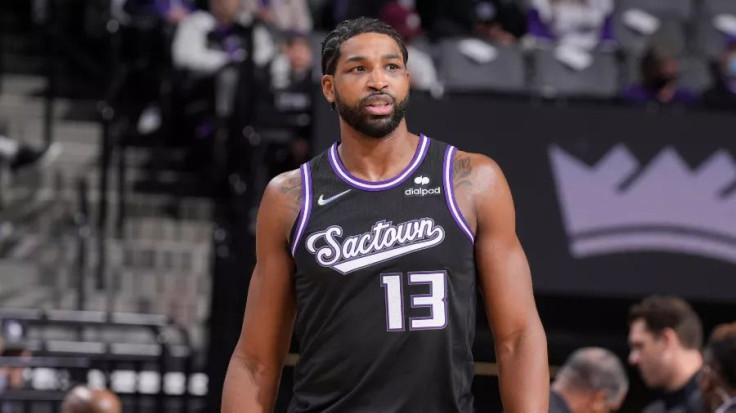 © 2023 Latin Times. All rights reserved. Do not reproduce without permission.