A North Carolina man has been arrested and charged with the cold-blooded murder of a woman whose rotting body was dumped in a residential driveway last week after being decapitated and dismembered.
Willie Lee Langston Jr., who hails from La Grange, has reportedly been identified as the suspected savage killer. Langston, 29, was arrested and charged with murder on Friday afternoon at the Goldsboro Police Department when he came to the police station to enquire about his vehicle being seized, reported CBS17.
The police had earlier released a photo of Langston's car, a Cadillac sedan, that they believed was linked to the crime. The police later revealed on Friday that the vehicle was found and seized. Police added that charges against additional suspects are also possible.
Investigators reportedly revealed that the initial reports show that the body belongs to a white woman, likely in her 30s, but they are waiting for DNA confirmation. Law enforcement further clarified that the neighborhood where the body was found was not targeted and that the whole incident was a random act, WRAL reported.
"It's unfortunate that this neighborhood was the place the body was placed," Goldsboro Police Chief Mike West said.
Rodney Daniels, 50, a homeowner, was reportedly the one who called 911 and notified the police about the body.
"I just pulled up to my house. It looks like there is a rotting corpse on my driveway," Daniels said. He added that the person was decapitated with numerous other body parts missing, FOX8 reported.
"Nobody should have to see that," Daniels said.
The detectives reportedly searched Daniel's home, in the 300 block of Bright Street near downtown Goldsboro, as well as his car. Law enforcement also spent about eight hours taking photographs and collecting evidence inside his home.
Daniels reportedly said that Bright Street is a popular cut-through for drivers and walkers because the street has a popular grocery store at the end of the block.
Bright Street neighbors revealed on Thursday that they are still trying to come to terms with what has happened in their neighborhood.
"It was very disturbing," said neighbor Sharon Robinson.
Robinson revealed that the investigators told her that the neighborhood was not targeted and that the victim had been killed somewhere else before she was later dumped in the area.
On Thursday, police reportedly canvassed the neighborhood reassuring residents that the murder did not happen in their neighborhood.
Langston is reportedly being held without bond at Wayne County Detention Center, Crime Online reported. He's due in court again on June 17 for a probable cause hearing.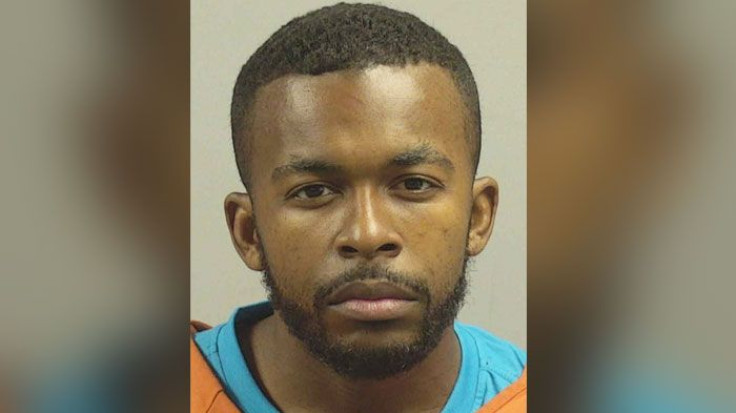 © 2023 Latin Times. All rights reserved. Do not reproduce without permission.