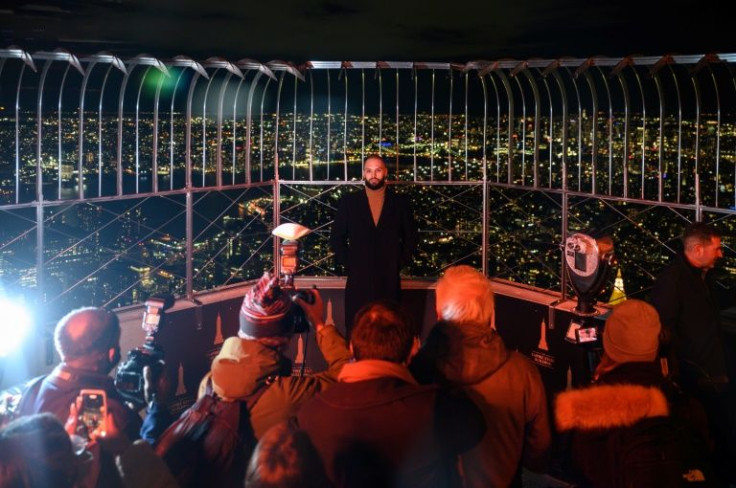 New York Knick guards Evan Fournier and Cam Reddish have been sidelined for weeks. Neither player is injured or serving a suspension, but both have been lost in the rotation.
"It's been six weeks that I'm not playing," Fournier said Wednesday. "I've been pretty patient. It's starting to be a little long. Maybe there's going to be an opportunity, I don't know."
Over the past couple of weeks the Knicks have opted to play their young talent more minutes. Guards Quentin Grimes, Miles McBride, and Immanuel Quickly have been seeing more action this year than last season, forcing Fournier to the bench.
"It sucks not playing," the Frenchman added.
The 30-year-old has played in only 13 games this season and has been DNP'd for the last 22 contests. A year ago Fournier signed a four-year, $73 million deal with the Knicks to be their starting two-guard.
Cam Reddish was traded to the Knicks from the Atlanta Hawks in the middle of last season. After failing to see consistent time on the floor, Reddish requested a trade and hoped a new surrounding would better suit him. The inconsistency that plagued the former lottery pick in Atlanta followed him to New York where in 15 games with the Knicks, Reddish averaged just 6.1 points.
The 23-year-old had a great season debut this year, scoring 22 points against the Memphis Grizzlies that included a clutch three pointer to help send the game into overtime. Reddish has made 19 appearances since then but has failed to build off his early season success. For the majority of December, Reddish has been sidelined.
"I don't have control over s—t.," Reddish said in frustration. "I just try to stay in the gym. Work out. And go from there."
According to a report from the New York Post via The Athletic, the Knicks have discussed trading both players. The Los Angeles Lakers are interested in the pair and could make a move for one or both swingmen by the February 9th trade deadline.
© 2023 Latin Times. All rights reserved. Do not reproduce without permission.