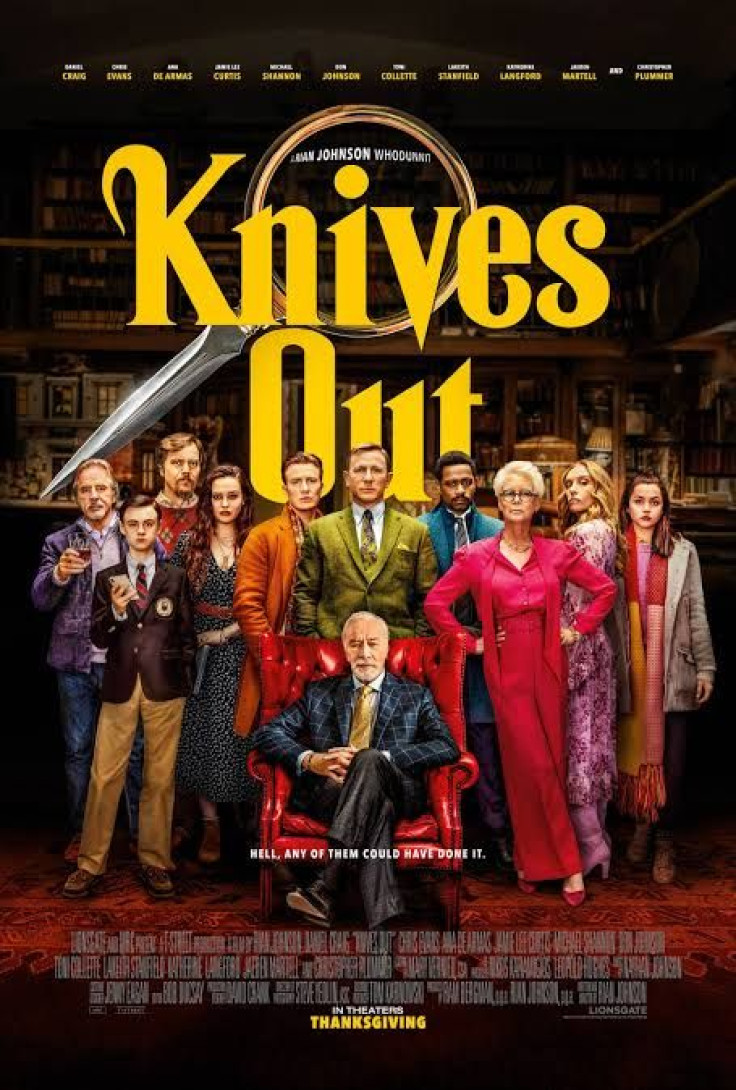 As soon as the movie begins, you are transported to Agatha Christie's world. The first shot is that of an old mansion, which, if you have read Christie's novels, will give you the same vibe. Then slowly, the camera makes a move and takes you inside. The set is exceptionally detail-oriented and looks expensive. The colors, textures, objects inside the mansion give you the impression of wealth and quirk, which is precisely what is required in the movie.
In the next scene, we see the housekeeper, Martha, going about her duties, where she carefully balances the tray to take it to her employer. However, when she opens the door, she finds him dead on the couch with his throat slit. Although she is flabbergasted and struggling with an outpour of emotions, you see how she almost drops the tray but struggles to stay composed.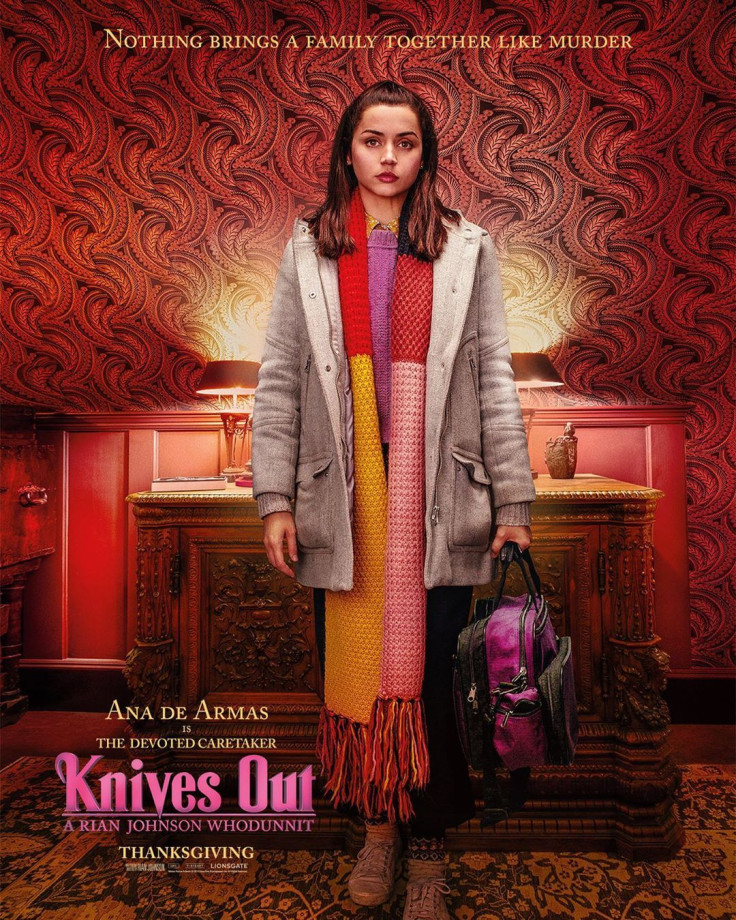 Now, why we are highlighting this scene is because, for decades, we have seen how the maid gets flustered and always ends up dropping the tray. It has almost become like some sort of an unwritten rule. But director Rian Johnson didn't want a cliché. And, his strategy plays out perfectly.
The story moves quickly and doesn't allot time for any pondering. And, that exactly is what a murder mystery is supposed to deliver. Within the first 15 minutes, you are made aware of how the killing takes place because a flashback takes you through it. However, if you think you will be able to figure out the killer, it's not so easy, my friend.
One of the best parts of the movie is the style it follows. It is an amalgamation of an earlier era with quick and clever responses of today's times. Daniel Craig is definitely a happy surprise as he molds himself perfectly as the funny detective. As a matter of fact, the entire cast is truly mind-blowing, making you stay invested in the movie throughout.
You will also see veteran actor M. Emmet Walsh, and yes, there is a "Gravity Rainbow" joke. Written by Rian Johnson, it also stars Chris Evans, Ana de Armas, Jamie Lee Curtis, Michael Shannon, Don Johnson, Toni Collette, Lakeith Stanfield, Katherine Langford, Jaeden Martell, and Christopher Plummer.
© 2023 Latin Times. All rights reserved. Do not reproduce without permission.