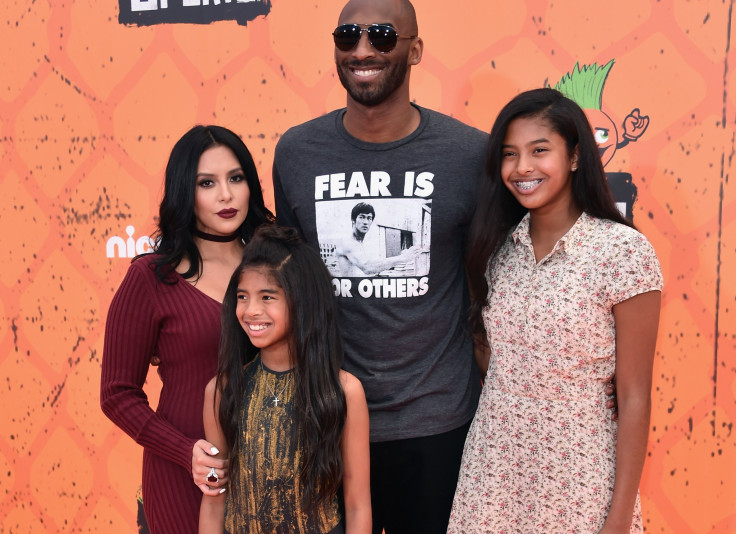 The world was shocked when news broke that basketball legend Kobe Bryant, along with one of his teenage daughters, died in a helicopter crash. Bryant was accompanying his daughter Gianna and some of her teammates to a basketball game they were set to play.
Kobe Bryant and 13-year-old Gianna Maria-Onore Bryant were accompanied by her two of her teammates, Alyssa Altobelli and Payton Chester, on the helicopter flight, Daily Mail reported. Also onboard the aircraft were their coach Christina Mauser, Alyssa's parents John and Keri Altobelli, and Payton's mother Sarah Chester.
The reason that Kobe Bryant began taking helicopters is the worsening Los Angeles traffic. The basketball legend complained that being stuck in LA traffic was affecting the time he spent with his family. "'Traffic started to get really really bad, I was sitting in traffic and would wind up missing a school play because I was sitting in traffic," the basketball player said in a resurfaced interview. "This thing just kept mounting."
"I had to figure out a way where I could still train and focus on the craft but still not compromise family time," Bryant said in the 2018 interview. "So that's when I looked into helicopters, to be able to get down and back in 15 minutes, and that's when it started."
During the interview, Kobe Bryant even outlined his routine, which involved a lot of flying in a helicopter. "So my routine was always the same," the NBA legend said. "Weights early in the morning, kids to school, fly down, practice like crazy, do my extra work, media, everything I needed to do, fly back, get back in carpool line and pick the kids up."
While his wife, Vanessa, offered to pick up the kids herself, Kobe was insistent that he do the chore as he wanted to spend as much time as he can with them. "'My wife was like, ''Listen, I can pick them up'," Kobe added. "And I'm like no no no, I want to do that. Because you have road trips and times where you don't see your kids, so every chance I get to see them and spend time with them, even if it's 20 minutes in a car, I want that."
© 2023 Latin Times. All rights reserved. Do not reproduce without permission.