The upcoming episode of "Keeping Up With The Kardashians" Season 17 will be filled with drama. In the teaser, Kris Jenner will propose that they all hit a reset button so that they will be reminded that they're a family.
Kourtney Kardashian and Kim Kardashian have been fighting for the past couple of months. And things will become much worse in the upcoming episode. Kourtney will go as far as telling Khloe Kardashian that she doesn't care if the E! reality TV show ends because there's just too much toxicity going on.
The mom of three's statement shocks Khloe. And in the clip, Khloe says that she feels that the good side of her family usually outweighs their mean side.
While planning the birthday party of North West and Penelope Disick, Kourtney and Kim will get into another fight. The latter throws something at the former, and Kourtney calls her younger sister "evil."
In the van, Kendall Jenner tells her family that there's just too much judgment going on. And they will all agree. At the end of the day, the cast of "Keeping Up With The Kardashians" have no choice but to patch things up.
Meanwhile, another highlight from the upcoming episode of the show will center on Khloe and Tristan Thompson. The couple called it quits earlier this year after the professional basketball player hooked up with Kylie Jenner's former best friend, Jordyn Woods.
But months after their split, Tristan is still trying to win Khloe's heart. At one point, he even sends her a pink diamond ring. Khloe is shocked at the sight of the beautiful ring. But when one of her friends tells her that it looks like an engagement ring, True Thompson's mom becomes furious.
In the past, Khloe has already made it clear that she doesn't want to get back together with Tristan. But since they have a child together, they have no choice but to communicate or hang out every now and then.
At present, Khloe and Tristan have not gotten back together. But they're still both single.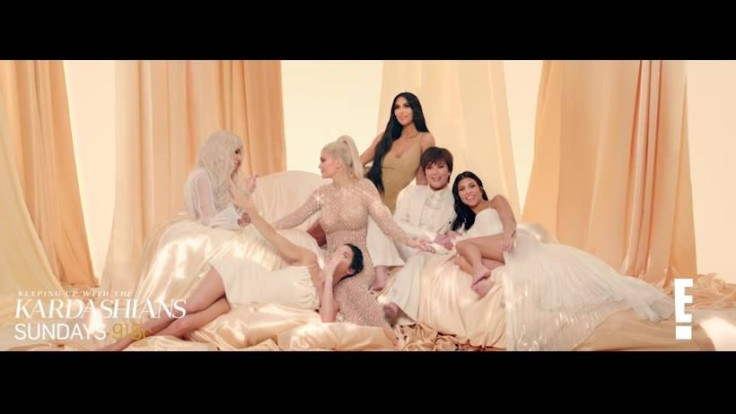 © 2023 Latin Times. All rights reserved. Do not reproduce without permission.