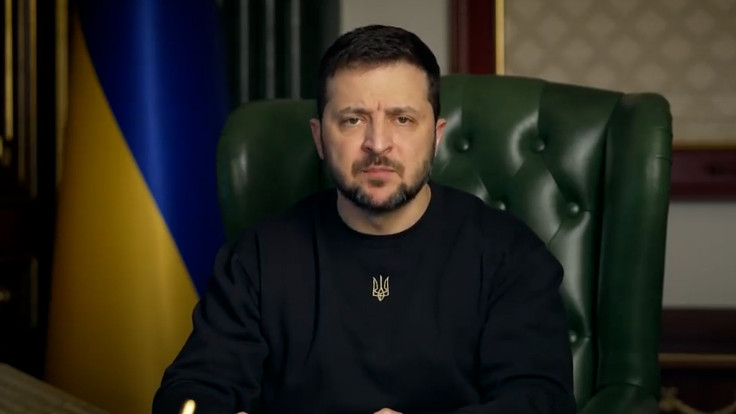 President Volodymyr Zelensky stated that Ukraine has no plans to attack targets in Russia. Zelensky has said this in Germany, where Kyiv secured a big new defence aid package.
After speaking with Chancellor Olaf Scholz in Berlin, he declared, "We are not attacking Russian territory."
Zelensky continued, "We are preparing a counterattack to de-occupy the illegitimately conquered territories."
Scholz pledged to support Ukraine "for as long as it is necessary" and pledged to provide €2.7 billion (£2.4 billion) worth of armaments.
This includes new anti-aircraft systems and cutting-edge German Leopard tanks to defend Ukraine from nearly daily fatal Russian missile and drone attacks.
According to President Zelensky, the new tranche is "the largest since the beginning of the full-scale aggression" by Russia in February 2022, BBC reported.
According to Jenny Hill of the BBC in Berlin, the war has changed Germany's attitude toward Ukraine, which has gone from being a reluctant provider of military equipment to practically doubling its contribution overnight.
Russia claims that Ukraine frequently attacks Russian targets, including the alleged drone attack on Moscow's Kremlin earlier this month.
While reiterating that Ukraine has the legal authority to use force and other measures to completely retake its regions currently under Russian control, Ukraine rejects the claims.
These include the Crimean Peninsula, which Moscow annexed in 2014, as well as four areas in the south and east.
Later on Sunday, President Zelensky will go to Aachen in western Germany to receive the popular Charlemagne Prize, which is given in honor of efforts to foster European unity.
Bill Clinton, Pope Francis, and Winston Churchill are some of the previous winners.
Other Sunday developments include:
In yet another big midnight onslaught, Ukraine's air force claims to have shot down 25 drones and three cruise missiles fired by Russia.
Russian shelling on Ukraine-held areas in the eastern Donetsk region over the last 24 hours resulted in 6 fatalities and 16 injuries, according to local authorities.
One person was killed in Sunday's Russian artillery attack on the southern Kherson region.
Due to intensified bombardment by Ukrainian soldiers, mobile internet has been temporarily halted in the Russian-occupied regions of the eastern Luhansk region, according to Moscow-installed officials.
Two German Air Force fighter planes escorted President Zelensky's flight from Italy to Germany overnight.
The head of Ukraine met with Prime Minister Giorgia Meloni and President Sergio President Mattarella in Rome. Additionally, he met privately with Pope Francis at the Vatican.
According to the pontiff of Argentina, he continuously prays for peace in Ukraine.
Also emphasized by the Pope was the urgent need to assist "the most fragile people, innocent victims" of the Russian invasion.
Meloni reassured Zelensky that Rome would back a unified Ukraine.
© 2023 Latin Times. All rights reserved. Do not reproduce without permission.