Ruled out in Saturday's game against the Bulls, Brooklyn Nets star guard Kyrie Irving still made sure to dish out some assists in his team's visit to Chicago.
In a video published by TMZ Sports, Irving was seen giving away some hard cash to children as the Nets' team bus got crowded by fans expecting to get a piece of the superstar.
According to the report, Irving first started handing out a few pieces of 100-dollar bills from his pocket. Bus as fans multiplied, the former number 1 draft pick brought out the stacks and continued his best Santa impersonation.
Kyrie Irving missed the Bulls game due to a shoulder injury – his first absence in a Nets uniform. Despite this, he still made the biggest winning play of the road trip as his generous deed ahead of the game had appeared to reach the heavens. The Nets squeaked past the home team, 117-111, to grab their fifth win of the season.
The win might just be the turning point for the Nets which are at the midst of a shaky start in the season. They currently sit at ninth in the Eastern Conference and are still below .500 at 5-7.
The 27-year old Irving is currently listed as day-to-day. Nets' head coach Kenny Atkinson also said that he is uncertain if Irving will be back on the court in their return trip to Brooklyn.
"He has played through some pain, obviously," Atkinson said. We just felt it was best that he doesn't play today to take care of it and get healthy for when we get home." Irving is averaging 28.5 points, 5.4 rebounds, 7.2 assists and 1.1 steals through 11 games.
Answering the call in Irving's absence was back-up point guard Spencer Dinwiddie, who took over in the fourth by scoring 20 of his 24-point total in the win. The Nets flipped the switch after playing catch up to the Bulls at the start the frame, 74-78.
Ending a disastrous five-game road trip with a momentum-shifting win is a welcome sight for the Nets as the victory snapped Brooklyn's three-game losing skid.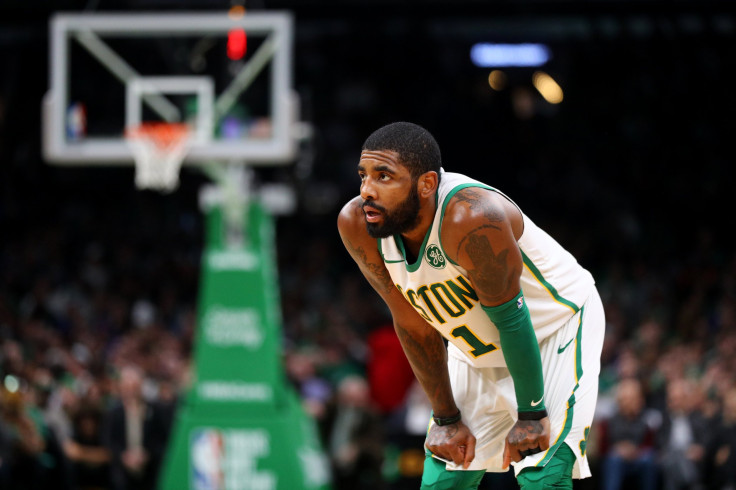 © 2023 Latin Times. All rights reserved. Do not reproduce without permission.