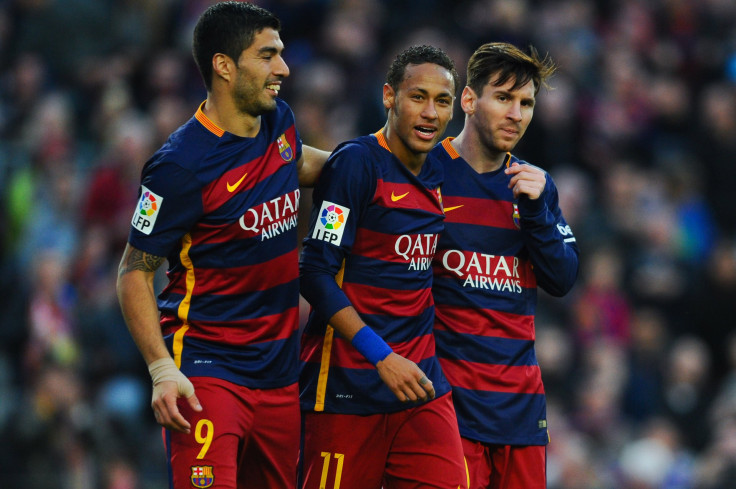 It doesn't get any better than this, does it?
Barcelona and Real Madrid renew their all-time great rivalry in a league game on Saturday. These two squads have been going at it for 100 years now, and it always provides fans with nonstop action. As expected, both Real Madrid and Barcelona are having fine seasons.
Here are five reasons why Barcelona will beat Real Madrid on Saturday.
1. No Bale
Gareth Bale underwent ankle surgery this week. The good news is the surgery was a success, but the bad news is Bale is expected to be out until at least March of 2017 according to reports. Bale is the second leading goal scorer in league play for this Real Madrid squad behind only Cristiano Ronaldo. Without Bale on the field, Karim Benzema must step up to fill that void without sacrificing his middle field awareness.
2. South American Trio
In big games you need your best players to rise to the occasion. Neymar knows he has to bounce out of this goal slump, and this is the perfect time to show up. Lionel Messi ranks second in the league in goals scored behind only Ronaldo while Luis Suarez ranks third overall. The South American trio of Messi, Neymar and Suarez are in for a tough test against Real Madrid's defense, but they've taken down their rivals many times before.
3. Home Field Advantage
This game will be played at the Camp Nou in Barcelona, Spain. Barcelona is 49-17-20 all-time against Real Madrid when playing at home. Barcelona fans will be loud as ever chanting for their squad because they how important this match is. That's not to say that Real Madrid can't win on the road in that hostile environment, but Barcelona only has one home loss this season so far.
4. Defense
Barcelona knows that in order to defeat a first place team like Real Madrid, they must play defense. Barcelona hasn't allowed even two goals in their last four consecutive games including two shutouts in that span. Gerard Piqué, Sergi Roberto and Javier Mascherano will have their hands full on defense against Real Madrid, but they should be up for the challenge. Is this going to be the same 4-0 stunning victory like we saw last year? Probably not. But again, it all starts with defense.
5. They Have To
This is it for Barcelona. If they want to win their third consecutive La Liga Championship, then they must beat Real Madrid on Saturday. Barcelona is already six points behind in the standings, and if they lose this game, thus dropping nine points back, they can pretty much kiss the season goodbye. It's not often Barcelona faces such a pivotal must win game so early in the season, but that's clearly the case this week. The bottom line is, Barcelona desperately has to win this game.
© 2023 Latin Times. All rights reserved. Do not reproduce without permission.