Netizens were left fuming after seeing a Los Angeles poll worker wearing clothing supportive of former President Donald Trump.
A spokesman for the office of the Los Angeles County Registrar-Recorder/County Clerk told Fox News that the unidentified worker was at a polling site in West Hollywood's Plummer Park Community Center.
In a viral photo, the election worker is seen sitting behind a laptop sporting a "Trump 2020" cap and is dressed in a T-shirt that also reads, "Trump 2020" and "Where's Hunter," which is a reference to President Joe Biden's controversial son Hunter Biden.
One Twitter user was shocked to see that the man was even allowed to enter the polling place, and this means that poll workers need new training. Another shared that political attire is not allowed at polling places, and he should have been turned away the moment he arrived. The Twitter user had been a poll worker and found it disgraceful that the man was allowed to have contact with voters.
As many pointed out the mistake to the Registrar-Recorder's office, it replied to a tweet saying that the man had been released from the voting center.
The tweet read, "Based on his response and reports that other workers had previously counseled him on this, he was released and is no longer working at the vote center." The spokesman said that while poll workers are on duty, they can't wear political attire.
On Tuesday, people gathered at polling places across California for the recall election. Voters were asked whether to replace Democratic Governor Gavin Newsom and who should step in after him.
The recall petition was started last year by Orrin Heatley, a retired Sheriff Sergeant with the Yolo County Sheriff's Department as he disagrees with Newsom's decision to put a moratorium on the death penalty, and his position on immigration, according to ABC7.
Later, his campaign got more supporters who were frustrated over Newsom's overall handling of the pandemic. At a time when the Governor went about telling others to stay home, he appeared at a fundraising dinner at the Napa Valley restaurant without a mask, and this further angered people.
Heately said that irrespective of the political spectrum, there is one thing people can't stand. "Nobody likes to see hypocrisy in their government officials."
Back in 2003, Gray Davis was replaced by Arnold Schwarzenegger. It was the only time when a sitting California Governor was successfully recalled.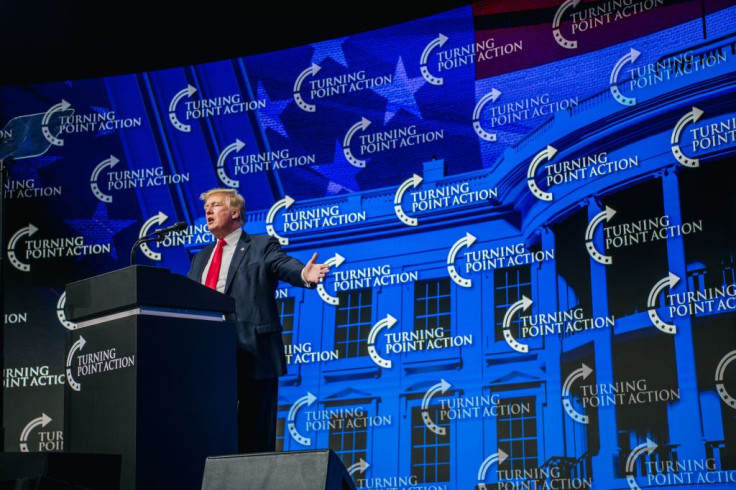 © 2023 Latin Times. All rights reserved. Do not reproduce without permission.