The Los Angeles Lakers officially wrapped up their season on Sunday with a 146-141 win over the Denver Nuggets. While a win is welcome, it was useless.
It caps a disappointing season for the purple and gold, a team most figured could at least make the playoffs. As most know that never materialized and heads are now expected to roll.
The first one set to be axed is hardly surprising. The buzz as of this writing is that Frank Vogel will be relieved of his duties according to unnamed sources, ESPN reported.
Before their game against the Nuggets, Vogel said that he has no idea of his job security and planned to just enjoy the game.
"I haven't been told s—, and I'm going to enjoy tonight's game, celebrate what these young guys did in terms of scratching and clawing and getting back in this game and getting a W, and we'll deal with tomorrow, tomorrow," Vogel said in a report by ESPN.
After leading the Lakers to the 2019-20 NBA title, Los Angeles was sent back crashing to reality.
They were eliminated in the 2020-21 NBA playoffs in the first round by the Phoenix Suns. Ironically, it was also the Suns who dashed the Lakers' play-in tournament hopes last week with a 121-110 win.
For Vogel, the true test of his coaching genius may have come when the top stars started to miss games. LeBron James and Anthony Davis had to sit out games but Vogel was unable to will some of his other players – including former NBA MVP Russell Westbrook.
Some bat that with a healthy James and Davis, the Lakers would be hard to beat. Unfortunately, the 48-year-old failed to show that even without the two that he could still weave some kind of magic to at least make the Lakers contenders.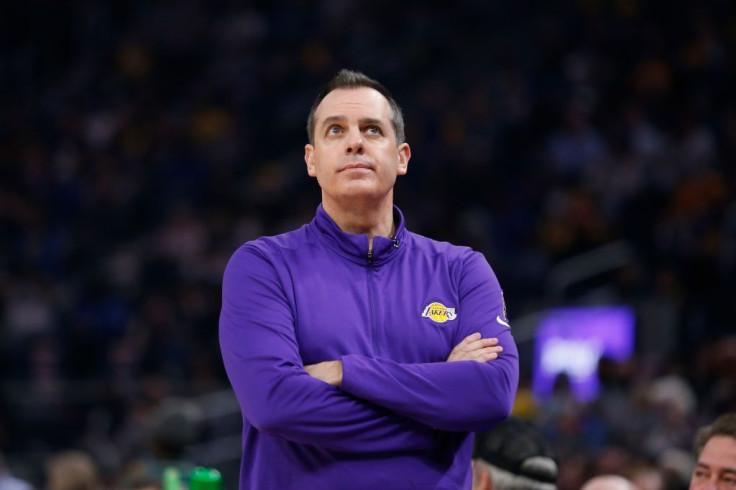 © 2023 Latin Times. All rights reserved. Do not reproduce without permission.