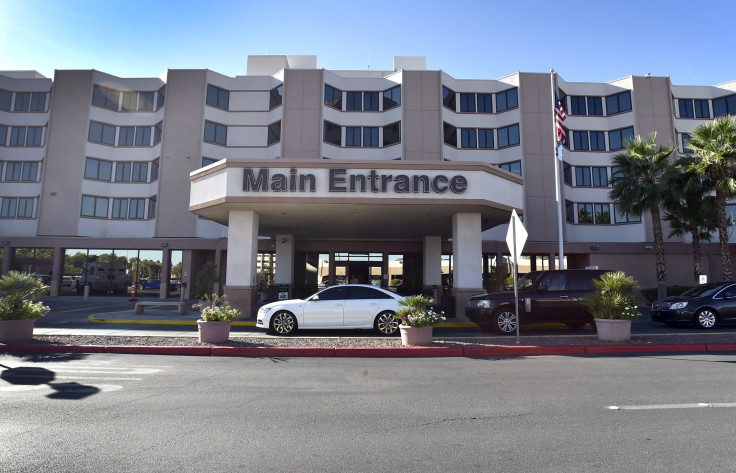 By now you've heard the tragic tale of two-time NBA Champion Lamar Odom. The former NBA Sixth Man of the Year was found unconscious and unresponsive at Dennis Hof's Love Ranch, a legal brothel located in Pahrump, Nevada.
Odom arrived at the Ranch on Saturday and spent four straight days partying, ingesting "every drug imaginable" according to sources inside the hospital.
Witnesses at the hospital believe that Odom had cocaine and opiates in his system, and women at the Ranch with Odom believe he ingested 8-10 pills of "Reload," a dangerous sexual performance enhancer pill that the FDA has told consumers to "throw away immediately."
We can confirm that Odom suffered several strokes due to a drug overdose. The strokes occurred due to lack of oxygen to the brain, and depending on how long Odom was in this state, he could have suffered severe brain damage that would essentially render him a vegetable.
Doctors at Sunrise Hospital in Las Vegas are unable to determine the extent of Odom's brain damage and cannot officially label him "brain dead," until he battles through multiple organ issues in order to get an accurate reading to detect his brain activity.
Odom is having multiple organ failure from his heart, lungs, liver and kidneys. He is on a 3-5 hour dialysis for kidney failure and there is fluid in his lungs that medical experts believe is directly attribute to smoking crack cocaine.
The latest updates have Odom's chances of survival at 50/50. Right now, if you are praying for Odom, you are hoping that his organs recover and begin to function normally. First his kidneys, then his heart, and finally his lungs. As each organ falters, Odom's chances of survival dissipate. If his vital organs recover, then Odom's chances of survival increase.
Odom is surrounded by family and friends, including his ex-wife, Khloe Kardashian. The reality TV star is reportedly in charge of all medical decisions since the judge in Los Angeles has not signed off on their divorce papers yet. If Odom is brain dead, it will be up to Khloe whether a do not resuscitate order is written.
We will keep you posted with all the latest developments on Odom as they come in, in the interim, we continue to pray for Odom and his family and hope that he is able to make a full recovery.
© 2023 Latin Times. All rights reserved. Do not reproduce without permission.